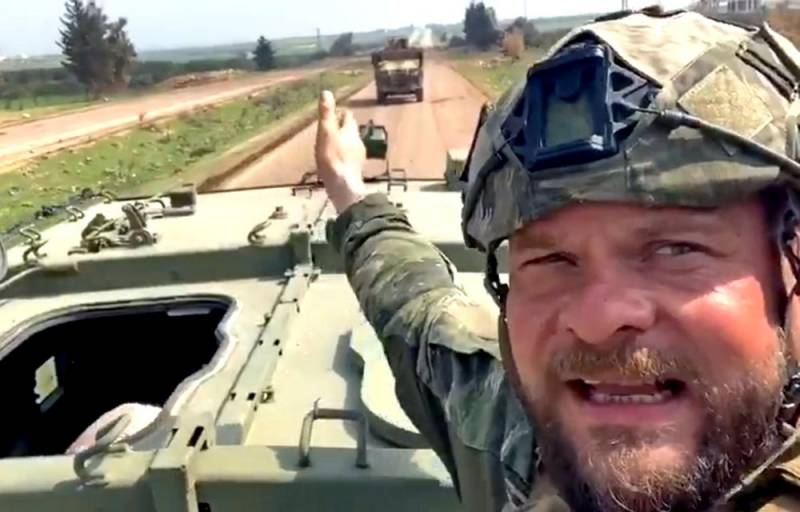 "They equated the pen with a bayonet": these lines by Mayakovsky, written almost a hundred years ago, still have not lost their relevance.
That is how one can characterize the reaction of the terrorist group Khayyat Tahrir al-Sham (formerly Jebhat al-Nusra) * to the activities of Russian journalists in Syria, Yevgeny Poddubny and Oleg Blokhin.
On March 15, the main propagandist of the militants Tahir al-Omar announced on his channel that he would pay 25 thousand dollars to any militant for the murder of Russian journalists who were in the armored vehicles of a joint Russian-Turkish patrol on the M-4 highway.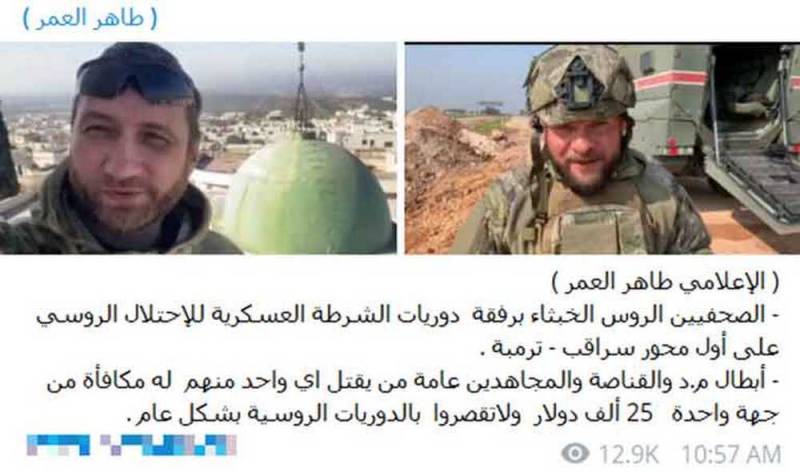 Translation:
Heroes of anti-tank groups, snipers and Mujahideen - anyone who kills any of them will be awarded a prize of 25 thousand dollars per head.
Yevgeny Poddubny and Oleg Blokhin have been covering the course of hostilities in Syria for a long time, constantly being at the forefront and moving with units conducting the offensive.
On his Telegram channel, Yevgeny Poddubny ironically commented on the terrorist's message:
Not much. Could and more appreciate our work.
Recall that the joint patrolling of Russian and Turkish troops on the M4 highway was blocked on the approaches to the Turkish zone of responsibility near Sarakib, where local residents incited by jihadists blocked the road with burning tires.
* -terrorist groups banned in Russia