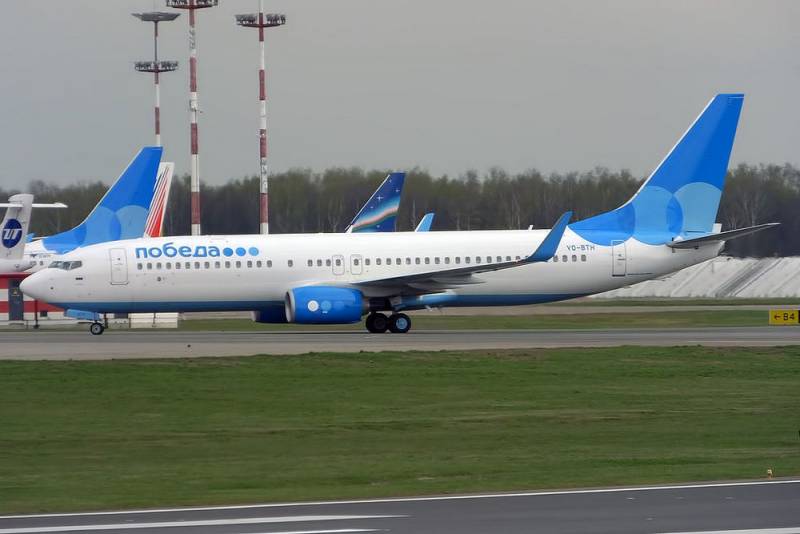 The desire of individual Russian companies to earn "here and now" sometimes takes on the most ugly forms. Especially when it comes to helping compatriots.
Портал
EADaily
cites reports of Russians who are trying to leave Europe, but are faced with the fact that the Pobeda low-cost airline decided to make money on the coronavirus.
Anna Dyuchkova, a resident of Kaliningrad, who is in Amsterdam, left a post on her Instagram page:
In 10 minutes yesterday, prices on the site miraculously transformed from 100 euros to 1000. Do not disgrace. You are not worthy to bear the proud name "Victory".
The sudden rise in price of Russian low-cost tickets was also noted by the user of the Instagram under the nickname Sabina_kul, who talked about how her friends tried to fly out of the "Victory" flight from Holland:
Yesterday I helped my friends get out of Europe. They were supposed to fly from Eindhoven to Gdansk and from there get to Kaliningrad. However, the flight to Poland was canceled, as well as many flights within Europe. Poland closed its borders. There is a glorious "Victory," I thought. Fly to Moscow, and there it is already easier. Imagine my surprise when the glorious "Victory" issued 88 thousand for two one-way tickets without baggage! On this flight, two days ago, my sister returned for 50 euros! "Victory" managed to surpass the glorious "Aeroflot", there at least with luggage and lunch, tea, coffee and wine from stress!
In conclusion, it should be noted that the Russian company Pobeda did exactly the same as the airline of the Ukrainian oligarch Igor Kolomoisky UIA, where, in view of the increase in those who wanted to fly away due to the threat of the coronavirus, they raised prices from $ 100 to a thousand.