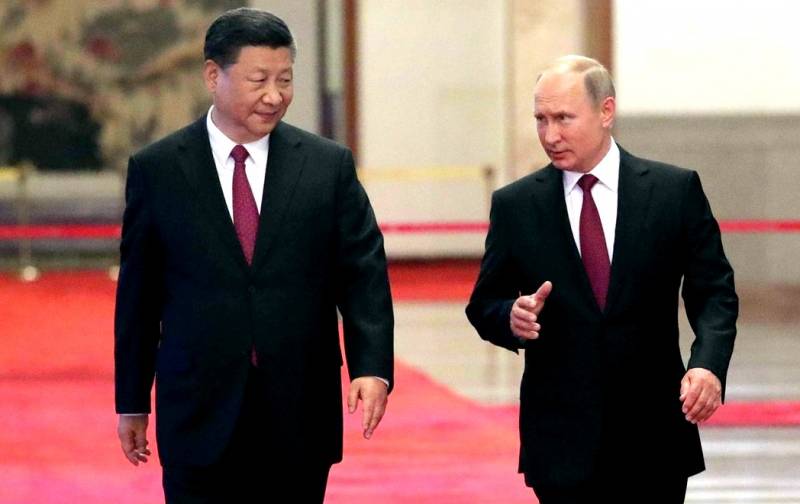 A certain tension has arisen between Russia and China related to the coronavirus pandemic, writes The Diplomat. On the surface, we are talking about the alleged discrimination of citizens of the Middle Kingdom in connection with quarantine. However, we can talk about a different understanding of the future world order.
Both Moscow and Beijing are not comfortable with Washington's interference in what they consider their spheres of influence. This is what unites the Eurasian powers, forcing them to smooth out the contradictions.
However, The Diplomat notes, there is a clear imbalance between countries.
Economy
China is much larger than Russia, in addition, in Beijing they see a preferable future in the form of a G-2 with the United States, while Moscow would like to have a multipolar world and a "concert of powers."
But for now, any differences will be somehow resolved, since the two neighboring powers are too interested in each other. The common enemy, represented by the United States, still poses a threat. In addition, the Russians need China to restore the economy with it. In particular, we are talking about national projects worth $ 400 billion, the implementation of which is frustrated by a pandemic and low oil prices.
The modern alliance of Russian President Vladimir Putin and Chinese President Xi Jinping is based not on an imaginary "fraternity", but on a real
policies
. So, cooperation will continue, no matter what.