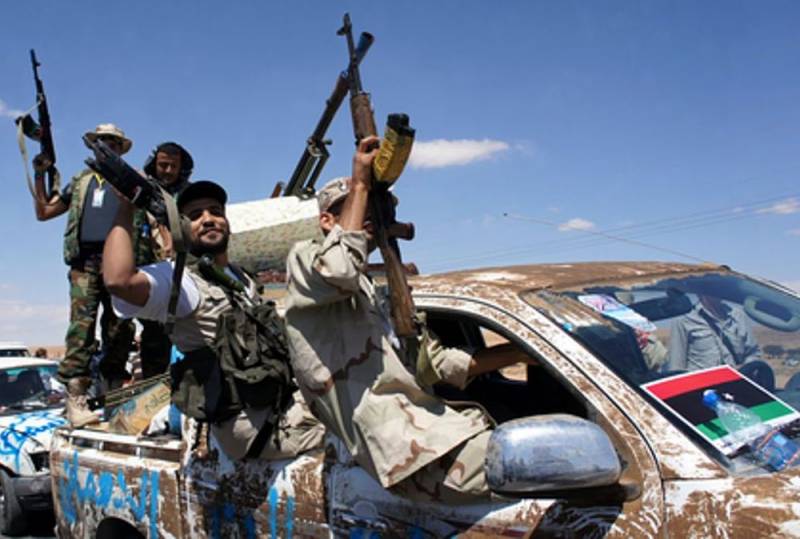 Libyan National Army (LNA) aircraft of Marshal Khalifa Haftar attacked the Mitig (Tripoli) airfield, destroying several Turkish troops. This was announced by the representative of the LNA Ahmad al-Mismari at a briefing in Cairo (Egypt).
In recent days, we have attacked the military facilities of the Mitig airfield in Tripoli - these are not objects of the Misrata (Misurata) groups, but directly of the Turkish Armed Forces. They were destroyed, these are radars, air defense systems. There are killed among the Turkish military as a result of this operation
Al-Mismari said.
A spokesman for the LNA noted that parliamentary forces had entered several areas of Tripoli. At the same time, he emphasized that the LNA observe a truce. Strikes and operations are carried out only in response, after armed provocations by the forces of the Government of National Accord (PNS).
Now in Libya, fighting has been going on for 40 hours, in order to prevent the enemy from exploiting the ceasefire
Al-Mismari reported.
A LNA spokesman added that as a result of the attacks on Misrat (Misurat), military depots and "everything equal to the Turkish presence" were destroyed.
It should be recalled that at the end of February 2020, the Special Representative of the UN Secretary General in Libya, Lebanese diplomat Gassan Salame informed the public that the truce in Libya could be frustrated. After that, on March 3, 2020, Salaam wished Libya peace and stability and, on the basis of his state of health, resigned.