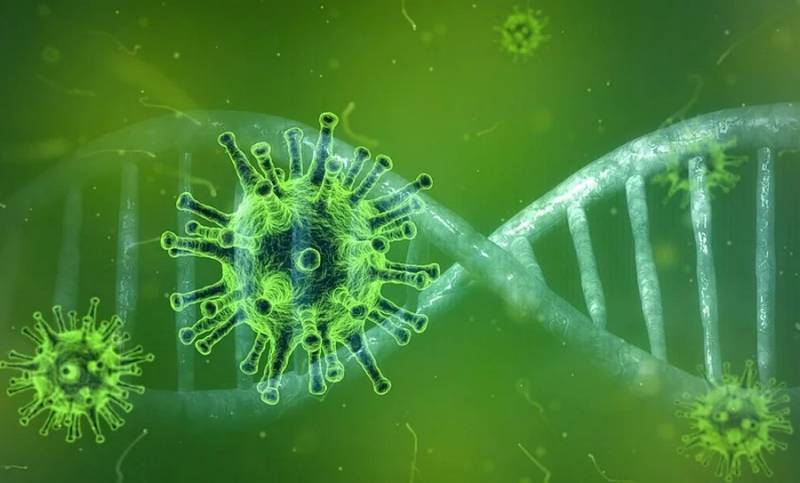 Rospotrebnadzor informs that the death rate from the 2019-nCov infection (COVID-19) is higher than from the seasonal flu, but the coronavirus is spreading more slowly. In this case, the symptoms are similar, but differ in the severity of the course of the disease. This is stated on the website of the department.
Influenza has a shorter average incubation period (time from infection to the onset of symptoms) and a shorter serial interval (time between successive cases) than the COVID-19 virus. The serial interval for the COVID-19 virus is estimated at five to six days, while for the influenza virus, the sequential interval is three days
- the agency reported on March 14, 2020.
It is noted that the pre-symptom transmission of 2019-nCov (COVID-19) is significantly different from how it occurs in seasonal flu. The number of secondary cases of coronavirus infection ranges from 2-2,5%, which exceeds the rates for seasonal flu.
It is emphasized that for seasonal flu, an important transmission factor is children. At the same time, coronavirus rarely affects the age group 0-19 years. Moreover, the risk of a severe course of the disease increases with age.
These two viruses have a similar spectrum of symptoms; the proportion of severe cases seems to be different. For COVID-19, data to date suggests that 80% of infections are mild or asymptomatic, 15% are severe, requiring oxygenation, and 5% are critical, requiring ventilation. The proportions of severe and critical cases are higher than those observed for influenza.
- added to Rospotrebnadzor.
It is specified that mortality from coronavirus is higher than from seasonal flu. According to the agency, mortality from coronavirus is 3-4%, and from seasonal flu - 0,1% (40 times difference).
At the same time, the representative of the World Health Organization (WHO) in Russia Melita Vujnovich, in an interview
RBC
, explained the large number of deaths (more than 1400 people died) in Italy that such an epidemic cannot be recognized in a timely manner.
There, apparently, a lot of people fell ill right away, but how this happened is unclear; at the moment, research is being conducted together with experts. People might just not understand that they are sick, not know about the symptoms and where to go with them
- Vuinovich considers.
According to Vujnovich, it is not yet possible to talk about reaching a peak in the spread of coronavirus in Italy.
We remind you that on March 11, 2020, WHO
recognized
pandemic spread of coronavirus infection 2019-nCov (COVID-19).