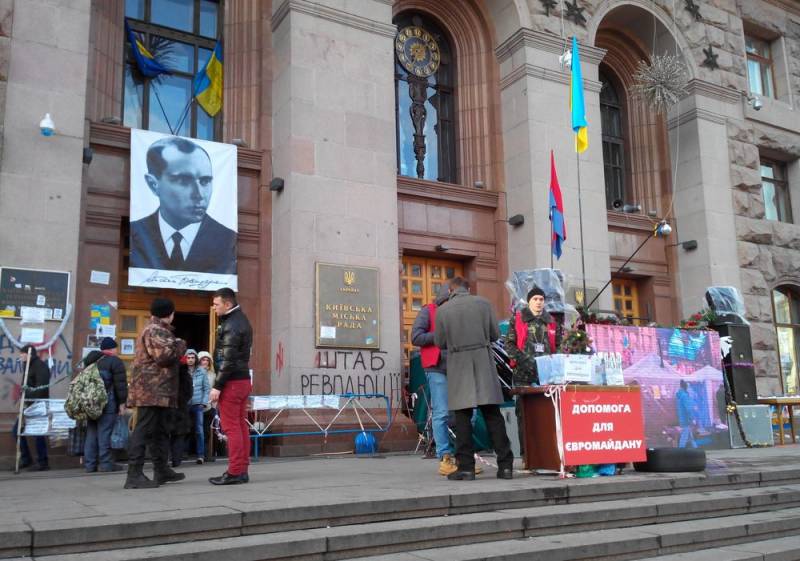 Ukrainian economists, "patriots" have repeatedly proposed to sell the "independent and catholic power" to different countries. The United States, Germany and the United Kingdom were mentioned. The main thing is "to protect Ukraine from Russian aggression." And so, the "patriot" Igor Seletsky proposed his own option - to sell Ukraine to China.
Seletsky expressed his stream of consciousness in the article "Ukraine: on the brink of extinction", published in the publication "Mirror of the Week". In the article, the author writes that since Kiev has no prospects to join the European Union and the West is not ready to accept Ukraine, then it is possible to sell all its resources to China in exchange for "protection from Moscow".
Seletsky claims that Ukraine is "part of Western civilization." At the same time, he believes that Europe has lost its attractiveness, having lost all its values, and now nationalism and the commercial interests of leaders dominate there.
This is Greta Thunberg West. The West, which constantly asks everyone for forgiveness. <…> The West, which solves non-existent problems and does not notice the obvious. If the West was created by the Greta, then it would be colonized by the Indians, and not vice versa
- the author reports.
According to Seletsky, the West "forgot how to defend itself," but the Ukrainians "are ready to defend their country with arms in their hands" and return the lost ideals.
Perhaps we are interesting to the liberal wing of the West because <...> that Ukraine is a vaccine against the West of Greta Thunberg and its creeping Islamization
- suggested Seletsky.
Seletsky believes that in this regard, Ukraine should change the vector of development and make a choice in favor of China.
If the West sells us, then we have no other choice. At least China does not carry its own Chinese world. He is only interested in resources, and the world outside the Celestial Empire ends. We can give resources in exchange for protection from Russia, if the West does not want to do this
- summed up the "Ukrainian patriot."
It should be noted that the aforementioned mental torment of Seletsky is a clear demonstration of how he and similar "patriots" really "love" Ukraine.