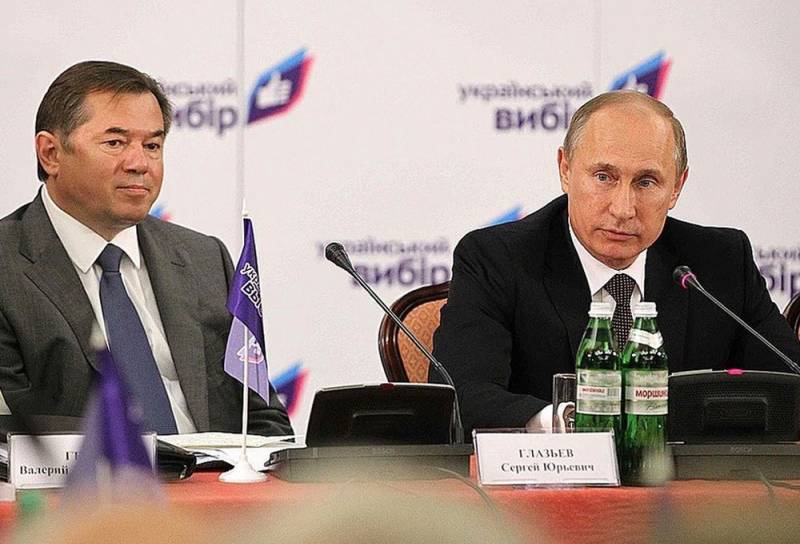 Ex-adviser to the President of Russia (from July 30, 2012 to October 9, 2019) Sergey Glazyev told who is benefited from the panic on man-made coronavirus infection 2019-nCov (COVID-19). He is confident that the United States is behind the outbreak of coronavirus in China and the outbreak of the global pandemic.
According to Glazyev, the United States has a full arsenal of biological weapons that Washington uses against its competitors. Glazyev said that the United States around the world, including Ukraine, has laboratories where various viruses are tested.
Americans with might and main are testing viruses on our, in fact, compatriots. So they have a full arsenal of biological weapons. We are discussing what is happening today a year ago, and two, and three, and four. We all foresaw this. And, in practice, this is a manifestation of the US hybrid war against areas they do not control
economics
(world - ed.) is understandable and logical
- said Glazyev in the program of Yuri Pronko "Tsargrad. The main thing "on" Tsargrad TV ".
The Americans were the first to uncover this weapon. And previous trials - Ebola and bird flu - these were just experiments that went along the path of targeted formation of a selective virus
- says the economist.
Glazyev emphasized that the main targets of the US elite, which is trying to maintain world domination, are China and Russia. The expert explained that "China today has become the number one country in the world's economy" and continues to be confidently ahead of the United States. Moreover, Russia is the only country on the planet with military parity.
Therefore, we are the main points, so to speak, of American aggression, there is nothing new here. And the analogy with the 14th year, as well as with the collapse of the Soviet Union, with the fall in oil prices is also absolutely obvious
- added Glazyev.
Glazyev also drew attention to the fact that the passions around the coronavirus somehow "miraculously" affected the price of oil.
It should be noted that Glazyev (born in 1961 in Zaporozhye, USSR) is a Russian economist and politician, academician of the Russian Academy of Sciences since 2008, was a member of the National Academy of Sciences of Ukraine (2009-2016), is an active member of the Board (Minister) in the main areas integration and macroeconomics of the Eurasian Economic Commission (EEC), member of the National Financial Council of the Bank of Russia. In addition, Glazyev was Minister of Foreign Economic Relations of Russia (1992-1993), deputy of the State Duma of Russia I, III and IV of the calls. Consisted in political forces: "Democratic Party of Russia" and "Homeland Party." That is, this person over the past 30 years is in the thick
political
life of Russia.
In turn, Tsargrad TV is a Russian conservative monarchist Internet television channel, founded in 2015 by Russian oligarch Konstantin Malofeev.