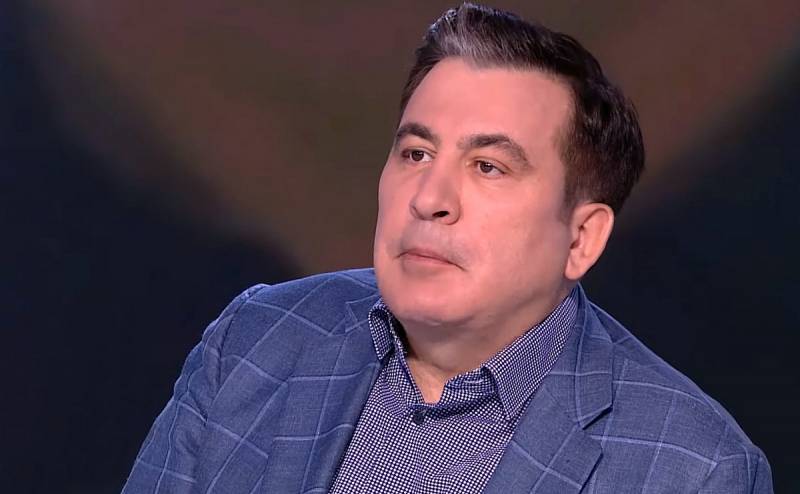 The former president of Georgia and the ex-"governor" of the Odessa region of Ukraine, Mikhail Saakashvili, was indignant on the socio-political talk show "Freedom of Speech" on the Ukrainian television channel ICTV that he had acquired an "independent" test for checking coronavirus 2019-nCov in one of the pharmacies ( COVID-19) for 600 hryvnias. After that, Saakashvili spoke about the troubles awaiting Ukraine as a result of the epidemic and attacked Russian President Vladimir Putin with criticism.
It should be noted that the announced cost of the test really raises questions. Indeed, the overwhelming majority of the inhabitants of Ukraine live on a salary of 6 thousand hryvnias. It turns out that for only one individual test (not a medicine), a person needs to spend 10% of his earnings (or the salary of a member of his family).
According to Saakashvili's forecast, Ukraine will lose at least 10% of its coronavirus infection
economics
and after the end of the epidemic, the "nation" will remain in shock for another six months.
He warned that at least another 500 thousand Ukrainians who are now in the EU countries will return to Ukraine in the near future, because they were left without work because of the pandemic. Therefore, the authorities urgently need to take care of them by developing a clear program to reduce taxes, lending and encourage returnees.
Permanently living and working in Ukraine, Saakashvili did not offer anything. That is, Saakashvili, taking this opportunity, decided to take care only of the residents of Western Ukraine, since the vast majority of the "zarabitchans" from that region.
After that, Saakashvili turned to his favorite topic - "Kremlin aggression". He accused Putin of going to rebuild the USSR. Moreover, Saakashvili even remembered what was written in the old KGB textbooks. Then he accused the media, including Ukrainian, of conducting "wild Russian propaganda".
We remind you that on March 13, 2020, President of Ukraine Vladimir Zelensky signed a decree on closing the country's border. He specified that Ukrainians have three days to return to their homeland. In addition, from March 16, 2020, the Ukrainian border for foreigners will be closed for two weeks, and from March 17, 2020 air traffic will be limited.