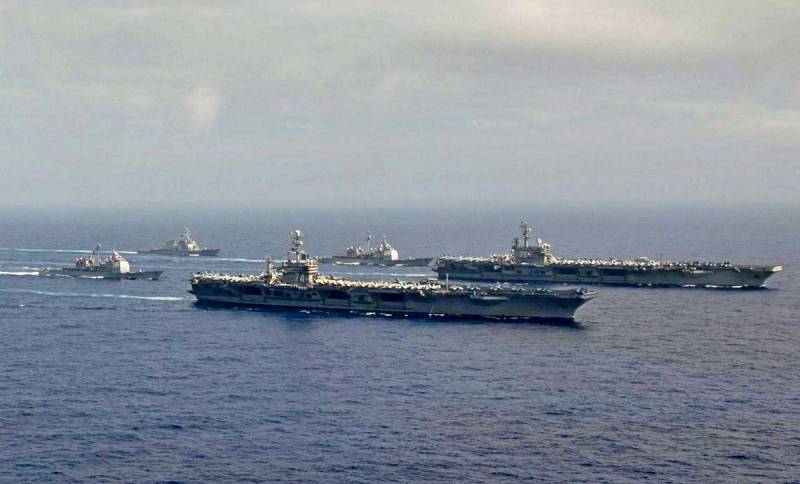 The missile attacks of the American base of Et-Taji and criticism from the Iraqi government became the reason for the Pentagon to send two aircraft carriers to the Persian Gulf, Military Watch Magazine writes.
According to General Kenneth Mackenzie, the head of the Central Command of the US Armed Forces (CENTCOM), the Nimitz-class aircraft carriers such as Harry Truman, Dwight Eisenhower and the accompanying naval group will be on alert for the region.
According to the military, aircraft carriers are "a floating part of American sovereignty."
The escalation of tension in Iraq is connected with the assassination of the Iranian forces commander Al-Quds Kassem Suleimani, which the Americans carried out on January 3, 2020 near Baghdad.
The Shiite militia Ketaib Hezbollah, which is credited with both the first and second attacks on the American base of Al-Taji, is considered the brainchild of the killed Iranian general.
Mackenzie noted that after the assassination of Suleymani, the Shiite militia found it more difficult to make decisions and plan their actions. In his opinion, Ketaib Hezbollah is unlikely to find an adequate replacement for the deceased Iranian military commander in the near future.
Recall that earlier we
wrote
about a missile strike on an American base in Iraq, which killed two American and one British soldier.