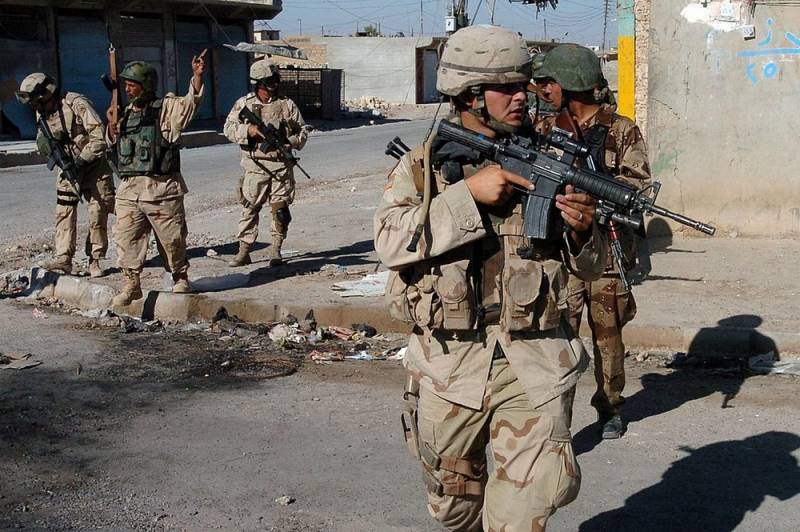 American air strikes on the camps and positions of Shiite groups in Iraq in retaliation for the rocket attack on the Et-Taj military base, which took place on March 11, did not bring the desired result.
According to the Associated Press (AP), citing sources in the Iraqi security services, the American base was again subjected to massive shelling by rockets.
According to some sources, more than a dozen missiles fell on the territory of the base.
At the moment, only two wounded are known, there are no other details or comments from Pentagon officials yet.
The Iraqi Foreign Ministry announced its intention to file a complaint with the UN Security Council regarding the aforementioned US air strikes, which the military leadership of the republic regarded as a violation of the sovereignty of the Arab country and "the principles of partnership between the Iraqi security forces and the parties that planned and carried out this treacherous attack."
Thus, the US military presence in Iraq and American intervention in the country's internal affairs are increasingly annoying the leadership of the republic.
Today it is obvious that the confrontation between Shiite forces and the United States military contingent will increase and, sooner or later, the Pentagon will be forced to withdraw its soldiers.