According to the WinFuture resource, Google is conducting a very interesting development of augmented reality glasses, which are completely autonomous and do not require additional modules to work.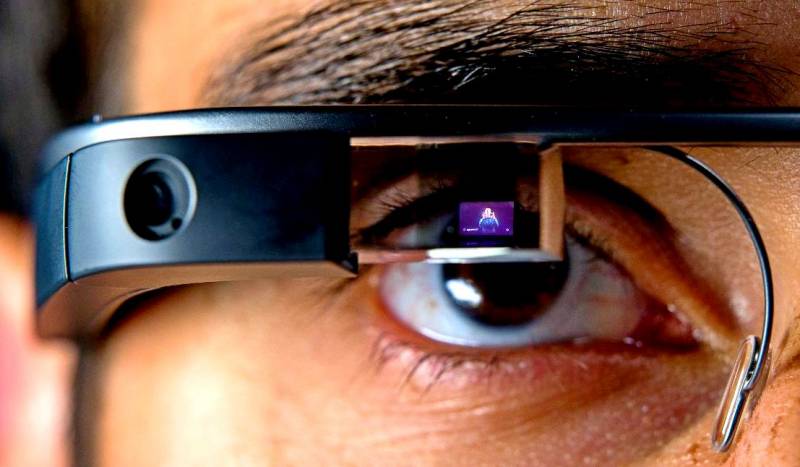 Technology
augmented reality first appeared before a wide audience in the form of applications for mobile devices, but such a promising technology could not exist for too long in such a limited format and with confident steps migrated to medicine, literature, television, games and, of course, the military industry.
In short, the essence of the technology is to combine real and virtual images into a single whole, unlike virtual reality technologies, where reality is not involved in the transmission of information. With it, you can either fight the virtual invaders in your own apartment or see information about the institutions while on the streets of your hometown, and help the surgeon during the operation, accurately see the location, for example, of a tumor in the patient's body.
Google glasses will be equipped with one of two options of specialized Qualcomm processors, various types of which contain from 4 to 8 cores with different clock frequencies from 1,6 GHz to 2,5 GHz, and also have a built-in Adreno 615 graphics accelerator. The device supports wireless communication via Wi-Fi 802.11ac and Bluetooth 5.1, as well as geolocation via GPS / GLONASS. In addition, support for high-resolution cameras is provided.
The project is still at the initial stage. It is also known about participation in the development of the Taiwanese company Quanta. The timing of new items on the market is still unknown.