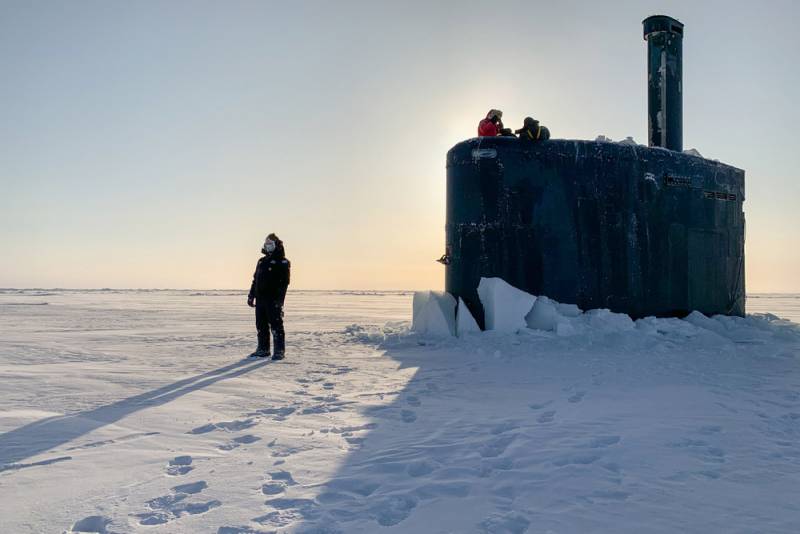 The ability of the Russian Air Force to find the US military even in the vast northern latitudes surprised American experts in the field of defense and national security.
The Portal Mechanics portal published a material by renowned expert Kyle Mizokami, who spoke about the incident on March 9 when a Russian long-range Tu-142 anti-submarine aircraft flew over an American military camp "somewhere in the Beaufort Sea" and a submarine that surfaced nearby.
A camp in the Beaufort Sea was set up by the US military during the annual ICEX exercises, the purpose of which is to test the readiness of US Army units to operate in arctic conditions.
A peculiar "feature" of these exercises was the emergence of US or Royal Navy submarines, during which submarines break through ice and meet other ICEX participants on the surface.
And so, at a time when the participants in the exercises were already going to celebrate a conditional victory over a probable enemy, which is considered exclusively Russia, a Tu-142 flew over the camp and submarine, accompanied by American and Canadian fighters.
The author of the material was surprised that Russia somehow established the location of the camp and sent planes there to demonstrate its presence.