At a time when Russia and Finland celebrate the eightieth anniversary of the end of the tragic Winter War of 1939-1940 for each of the peoples, judgments begin to appear in the press of the northern neighbor, which cause at least surprise.
So the online magazine verkkouutiset.fi cites the opinion of political science doctor Jukka Tarkki, who claims that there is no place for the Russian consulate on the Åland Islands.
[Treaties on the Aland Islands] are offensive because they give the Russian Federation, the successor state of the Soviet Union, the right to control the military status of the archipelago, which is part of Finnish territory. It is illogical that the principle proclaimed in 1990 does not apply to the Fifth article of the Paris Peace Treaty of the Åland Islands

- the publication cites the opinion of a political scientist.
Recall that in 1990 Finland unilaterally refused to comply with the military articles of the Paris Peace Treaty with its eastern neighbor.
Moreover, the specified Fifth article contains only one line.
Aland Islands must remain demilitarized in accordance with the current situation

- in other words, this is not about the location of the consulate, but only on the status of the territory.
The goal of the Russian consulate in Mariehamn seems to be to humiliate. The question is how long Finland is going to bear the burden that the Soviet Union has placed on it.

- continues the famous Finnish political scientist.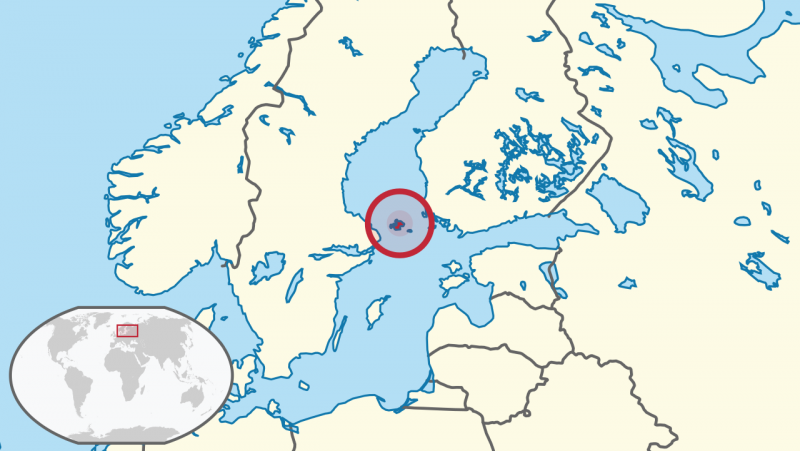 The theme of the Winter War periodically appears in the public debate of Finland, regardless of any round dates. Despite the decades that have passed since the end of the armed conflict, the discussion about the Karelian land ceded to the Soviet Union continues to cause sharp controversy.
Some Finns require the government to insist on the return of these territories, others indicate that the restoration of infrastructure will cost unbearable money and offer to leave everything as it is. Moreover, modern Suomi itself remains a fairly sparsely populated country.
Nevertheless, the theme of the Åland archipelago in connection with Russia is extremely rare. And traditionally this happens more in the framework of historical research than in connection with modern geopolitics.
The Åland Islands are Finland's special autonomous region, dominated by the Swedish population and language. There is a demilitarized status. This archipelago is of strategic importance, as it geographically serves as the "gateway" to the capital of Sweden, Stockholm.