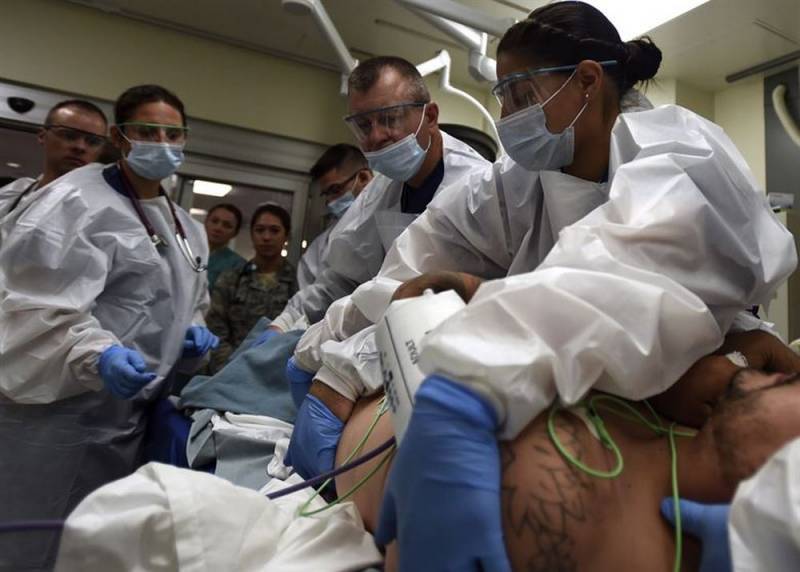 To combat the spread of coronavirus in the United States on March 13, President Donald Trump announced the introduction of a nationwide emergency regime.
In the United States, the right to impose an emergency regime rests with the head of state, and the introduction of an emergency regime is strictly regulated by the National Emergencies Act of 1976.
The introduction of this regime allows without delay to allocate significant funds from the federal budget to local and state administrations to contain the scale of the infection.
In the case of a coronavirus infection, we are talking about $ 50 billion, which will be used to combat the epidemic.
In addition, the introduction of a state of emergency became the basis for the introduction of a temporary ban (30 days) on entry from 26 European countries that are members of the Schengen visa-free zone.
The list includes Austria, Belgium, Czech Republic, Denmark, Estonia, Finland, France, Germany, Greece, Hungary, Iceland, Italy, Latvia, Lithuania, Liechtenstein, Luxembourg, Malta, the Netherlands, Norway, Poland, Portugal, Slovakia, Slovenia, Spain , Sweden and Switzerland.
An exception is made for the UK, but Trump does not exclude that in the event of a worsening situation, Foggy Albion will be included in this list.
Also, the introduction of a state of emergency affected the speed of decision-making by the Food and Drug Administration, which within a few hours approved a new virus test proposed by Swiss pharmacists.
In addition, US authorities will purchase 5 million tests from the US private sector.
The United States military was not left out.
In connection with the outbreak of the new coronavirus, the Pentagon has limited the internal movements of military personnel and their families.
As we can see, Washington has taken unprecedented measures to combat the spread of coronavirus. How effective they will be will become clear within the next 30 days.