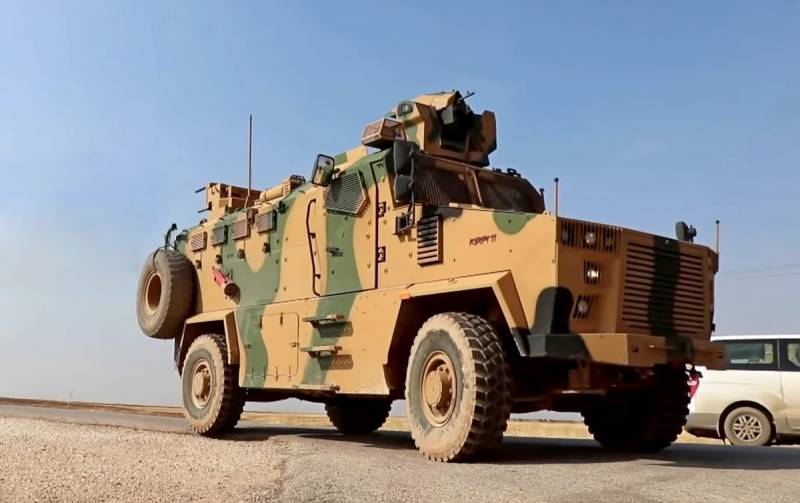 March 13, 2020 in Moscow on the Moscow Ring Road was seen Turkish armored car "Vuran", which was covered with an awning and transported on a multi-wheeled platform of the KAMAZ tractor. Photos of the Turkish MRAP (wheeled armored car protected from blasting) were published on social networks. At the same time, commentators suggested that MRAP was "trophy" in Syria during recent events, and now it will be presented in the form of another exhibit in the Patriot Park.
It should be noted that the Vuran multipurpose medium armored vehicles (with a 4x4 wheel arrangement) are manufactured by the Turkish company BMC Otomotiv. They were introduced to the general public in 2016 and have recently begun to enter the arsenal of the Turkish army. MRAP "Vuran" occupy an intermediate position in the company's line, being between the light "Amazon" and the heavy "Kirpi". The maximum weight of "Vuran" is 18,5 tons, capacity is 9-11 people. Equipped with 375 hp Cimmins ISL engine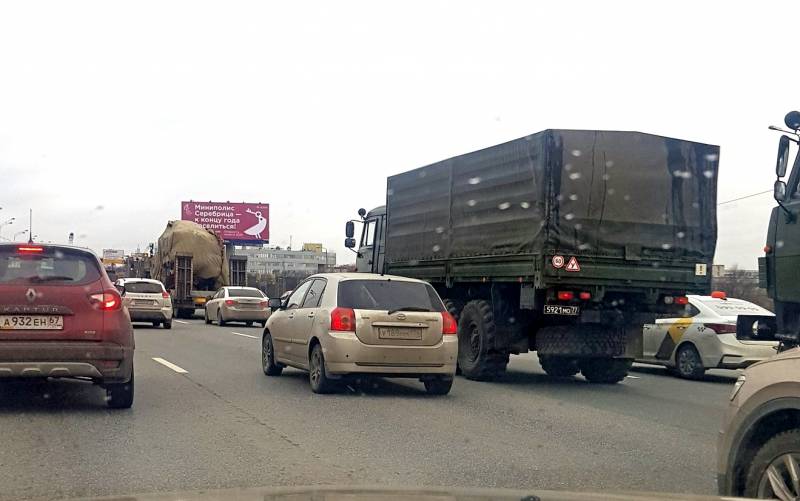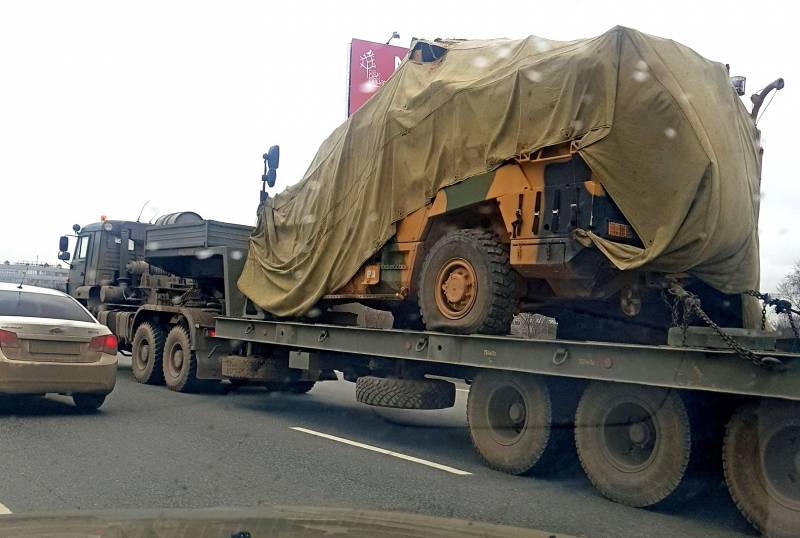 We remind you that in 2019 the Syrian Fracture mobile exhibition pounded across Russia. It was a train (a train of 18 wagons) with various weapons and
technique
that were captured from the "barmaley" in Syria. Trophy samples were shown in 62 cities of Russia, and more than 1 million people settled on the traveling exhibition.
By the way, among the exhibits of the "Syrian Turn" that traveled around Russia, there was no such Vuran MRAP. Therefore, it is likely that this is a truly new trophy.
Currently, all exhibits of the "Syrian Turn" are located in the Patriot Park, where there is a special pavilion dedicated to the war in Syria. So what Vuran noticed by network users on the Moscow Ring Road in Moscow was most likely transported to the Patriot park (Kubinka, Moscow Region).