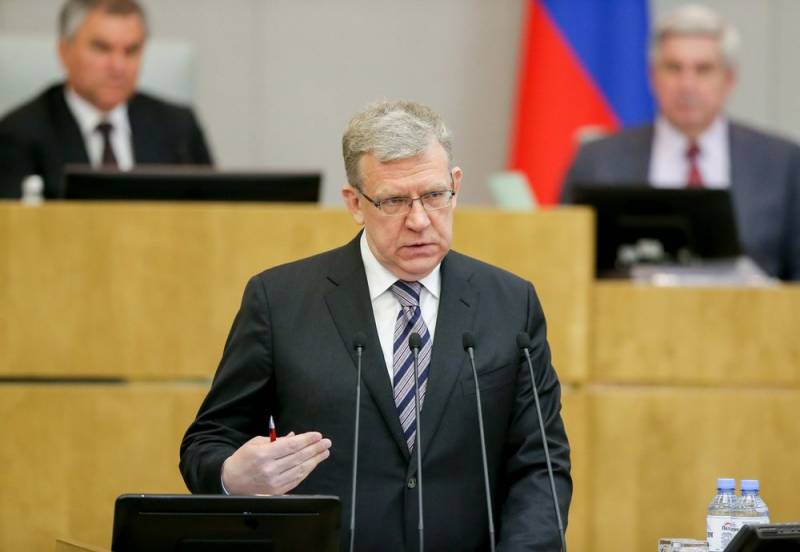 On March 12, 2020, the head of the Russian Audit Chamber, Alexei Kudrin, warned that humanity is facing another global crisis, therefore, it expects poverty to increase in the country in 2020. The head of the department made his statement during a speech at a meeting of the Federation Council Committee on Financial Markets, while discussing amendments to the federal budget.
We face the challenges of at least poverty reduction. Unfortunately, there may even be an increase
- said Kudrin.
The current crisis may be quite sensitive
- added Kudrin.
Kudrin recalled that during the previous global crisis (in 2008), the locomotive of the world
economics
was china. However, the situation is completely different now, since China has been severely affected by the 2019-nCov coronavirus infection (COVID-19).
The head of the Accounts Chamber explained that, while preparing amendments to the 2020 budget, the country's authorities tried to implement the instructions given by the Russian President to the Federal Assembly. This should have significantly reduced poverty in Russia.
Obviously, the growth rate planned for this year - 1,9% - is most likely unattainable. If the oil price is about $ 35, as it is today, then I see the risks of reducing GDP growth to zero practically, maybe even a negative effect
- emphasized Kudrin.
Kudrin noted that a small positive economic growth in Russia could happen if the price of oil is about $ 40- $ 45 per barrel (1 barrel - 159 liters). At the same time, he clarified that inflation could rise to 6% or even higher. Naturally, this will negatively affect the flow of investment. In addition, he drew attention to the fact that the federal budget, while maintaining the current exchange rate and oil prices, would lose about three trillion rubles.
Accordingly, there will be lower investment ... compared with the previous year. These are new realities.
- considers Kudrin.
If even today we were guided by the value of today, which now - the price is about 35 dollars and the ruble exchange rate is about 72 rubles per dollar - then we will not receive oil and gas revenues of about 3 trillion rubles ... And below the cut-off price we will not get about 500 billion rubles
- said Kudrin.
According to Kudrin, Russia's federal budget deficit could reach 2% of GDP. That is, previous (pre-crisis) financial forecasts can no longer be perceived as realistic. And this must be reckoned with. Therefore, Russia may face an increase in poverty, despite the measures taken by the authorities to reduce it.