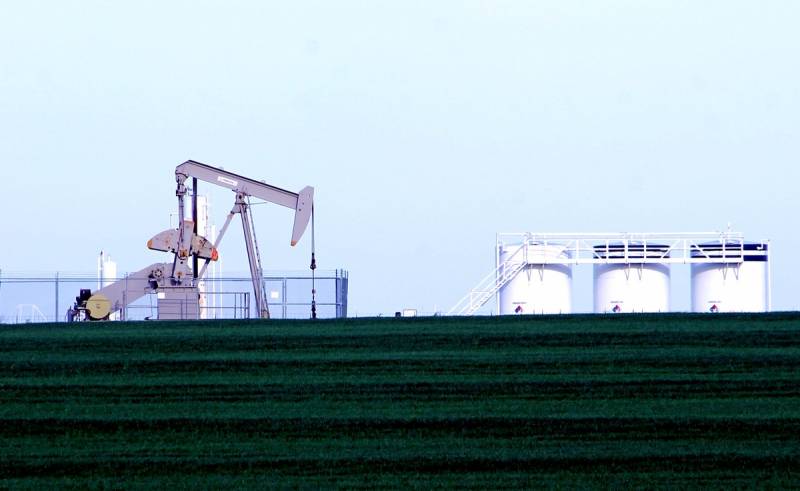 What is happening today with oil quotes is now called the beginning of the global economic crisis. Too much coincided: the collapse of the OPEC + deal and the coronavirus pandemic. It is now easy to guess that the main loser is Russia, appointed by Washington a threat to its national security, and the United States and its allies are the main winners.
Involuntarily one has to wonder why the deal fell apart right now?
Earlier, domestic experts condemned the OPEC + agreement, since it clearly worked in the interests of the United States. The decline in the production of "black gold" made it possible to keep high quotes and ensure profit for the American shale industry. Now the deal has virtually ceased to exist, although legally it is still valid until April 1.
Two leading American companies, ExxonMobil and Chevron, managed to make a tidy $ 50 billion from the OPEC + deal in four years. Oil production increased from 8,9 million barrels per day to 13,1 million barrels, and the export of "black gold" - 5 times. The Saudis did not waste time either: Riyadh conducted a deal on the public offering of Saudi Aramco shares, and the funds received were directed to the social
economic
reforms in the country.
In other words, the allies managed to skim all the cream off high oil prices. How did Russia manage its super profits? True, she hid them in the NWF, without investing in the development of the national economy. Now for this short-sighted
policies
Moscow will have to pay all the Russians.
Middle Eastern oil-producing countries have united against Russia, throwing additional volumes of raw materials onto the market, and even at a discount. Moreover, Sadovaya Arabia is the most zealous. It would seem that the allied Washington Riyadh is working against American oil, which needs high prices. But everything is a little more complicated.
Now the war is not for price, but for market share. Winners will take the place of the loser, and the one with less safety margin will lose. Large shale workers in the United States will be able to survive this confrontation on the depletion of resources, the bankrupt will simply return to business without debt. In Russia, the authorities rely on funds from the NWF, but it seems to be too optimistic. Each month, our country will lose at least $ 2 billion, and gas exporters will soon begin to lose, because its value is tied to black gold in contracts. The Power of Siberia pipeline has already been put up for prevention.
In just six months, the general picture of the collapse of the economic model of Russia, based on the export of oil and gas, will manifest in all its glory.