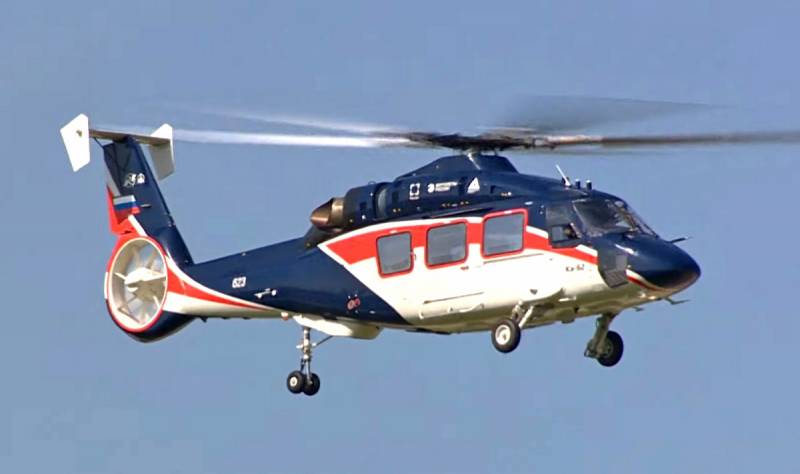 In Primorsky Krai, the Progress plant launched production of an experimental batch of the latest Ka-62 multi-purpose helicopter. At the moment, it is planned to produce six cars, two of which will be used for intra-regional transportation.
Recall that the creation of the Ka-62, as a civilian version of a military multi-purpose helicopter, began in 2011. Later, the device became an independent development. For the first time, in hover mode, the car took to the air in 2016, and then, a year later, the helicopter made its first full flight.
According to the announced plans, the 9-seater corporate version of the Ka-62 should pass certification this year. Then, two years later, an offshore version designed for flights over water will "compete" for the relevant document. In the same 2022, a search and rescue vehicle will be created, and in 2024 a police version will appear.
The take-off weight of the device is 6,5 tons with a carrying capacity of up to 2,5 tons. The helicopter is capable of covering distances of up to 770 km, developing a speed of up to 308 km / h. Ka-62 (depending on version) is able to take on board up to 15 passengers.
It is worth noting that at the initial stage the helicopter will be equipped with French Ardiden 3G turboshaft engines. However, later the machine will receive power plants and a domestic-made transmission.