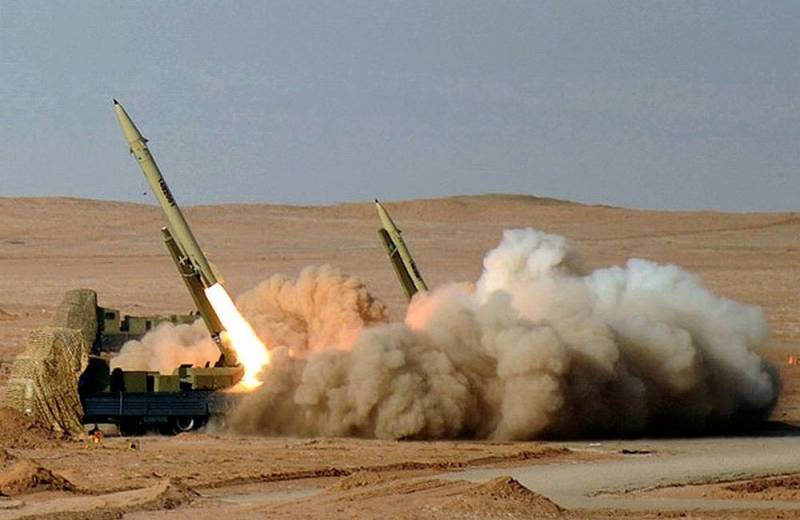 On March 11, 2020, the Pentagon stated that as a result of a missile strike (18 missiles recorded) at the Camp Taji military base in Iraq, three military personnel (two Americans and one British) were killed and more than ten were injured. The next day, General Kenneth "Frank" McKenzie (Kenneth "Frank" Mackenzie), commander of the United States Central Command, USCENTCOM or CENTCOM, expressed his assumptions about who was behind the attack at a Senate hearing.
The American edition of Defense News quoted the general. According to a senior military official, the latest attack on a military base in Iraq is, most likely, the local Shiite militia - a pro-Iranian militant movement known as Kataib Hezbollah. He specified that the investigation is still ongoing.
The general emphasized that the "containment" of Iran will continue, with maximum pressure on Tehran, but without the use of force (the presence of 10 thousand US military and tough sanctions is enough for now). He noted that the establishment of a maritime security system "put an end to Iran's pursuit of ships in the Strait of Hormuz" (now there is a US Navy led by USS (CVN 75) Harry S. Truman ("Harry Truman"), and a shift from the Mediterranean sent by the AUG of the US Navy led by USS (CVN69) Eisenhower (Eisenhower).
We saw that they (Iran - ed.) Stopped their missiles, and I do not think that this is an immediate threat. What has not changed is their constant desire to act through their agents against us. And this is a much more difficult area to contain because they believe they can generate a measure of non-recognition of these attacks.
said Mackenzie to senators from the military committee.
At the same time, Mackenzie added that the headquarters of the US Central Command "is working very hard."
If you want to stop the attacks in the gray zone, you must convince the main person that it is not in his long-term interests to continue them
- the general summed up his speech.
In turn, the senators asked if Tehran is making it more accommodating and less hostile to the US about 10 coronavirus cases 000-nCov (COVID-2019) in Iran? Mackenzie replied that he did not think this was so likely.
Now they (Iran - ed.) Are broken, and it is difficult for them to cope with so many problems, so this probably makes them ... more dangerous than less dangerous
- Mackenzie thinks.
In an exchange of views with Arkansas Republican Senator Tom Cotton, Mackenzie explained that the Iranians never doubted the ability of the United States, but often doubted Washington's will.