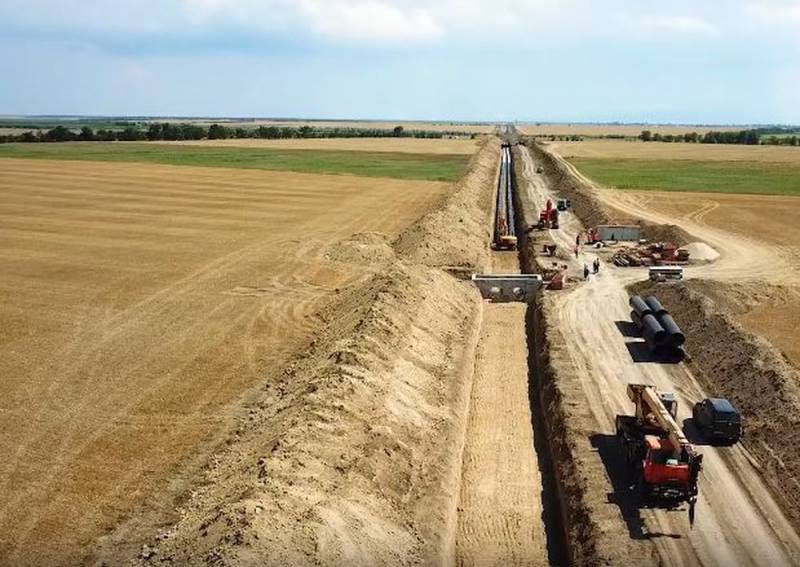 Recently
сообщалось
as in Kiev and in Crimea, put an end to the issue of water supply to the peninsula through the irrigation and watering of the North Crimean canal from Ukraine. And now, Crimean Deputy Prime Minister Yevgeny Kabanov said that under the Federal Target Program (FTP), a water supply path (main water supply) of 160-180 km in length is being built on the territory of the eastern part of the peninsula.
According to Kabanov, Deputy Chairman of the Council of Ministers of the Republic of Crimea from November 27, 2018, "the work process meets the deadlines." It should be noted that we are talking about the federal target program "Social
economic
development of the Republic of Crimea and the city of Sevastopol until 2020. " The estimated period (period) of operation of the waterway under construction will be 30 years.
It is specified that the readiness of the indicated path is already 60%. Water will enter it from three water intakes built in the northern part of the peninsula: Novogrigoryevsky, Prostornensky and Nezhinsky.
Water is taken by deep pumps and is supplied in a temporary scheme to the North Crimean Canal. Next is the analysis of water as reservoirs are consumed.
- said Boris Badovsky, representing the contractor company.
It is noted that the project will be fully implemented in 2021. The cost of creating the main water supply system in Crimea is estimated at 19 billion rubles. After commissioning, the city of Feodosia will be able to receive up to 106 thousand cubic meters. m of water per day, and the city of Kerch - 89 thousand cubic meters. m of water per day.