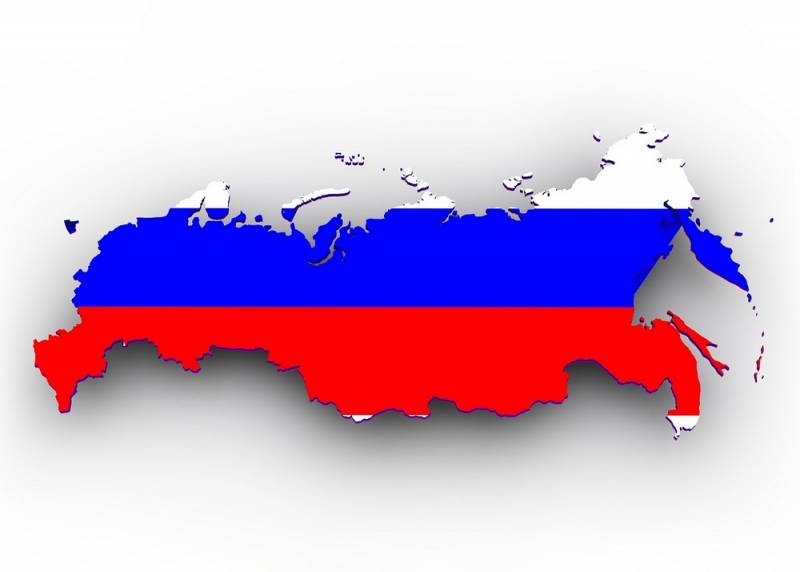 Against the background of the fact that Poland has been divided at least five times in its history, the attempts of individual Polish nationalists to discuss the collapse of Russia look ridiculous and ridiculous.
An announcement of a lecture appeared in the Polish segment of social networks, the full name of which is "The collapse of Russia 2025 - various scenarios. The question of the collapse of the Russian Federation in the Russian, American and Polish fields of vision. "
The lecture was initiated by the Polish educational center Powisle, and the lecturer was a Polish lawyer Kazimir Fritskevich. The announcement of the event to be held tonight says in particular:
The question of the collapse or collapse of Russia is one of the most important issues of modern international
policy
because it directly affects the balance of power in the global dimension.
Drawing a map, which serves as an announcement of the upcoming event, the organizers did not stint on the number of "independent republics", which, in their opinion, should arise in place of the disintegrated Russia.
There are about thirty such quasi-states on the Polish map: Königsberg, Ingermanland People's Republic, Kuban People's Republic, Ural Republic, Kamchatka Republic.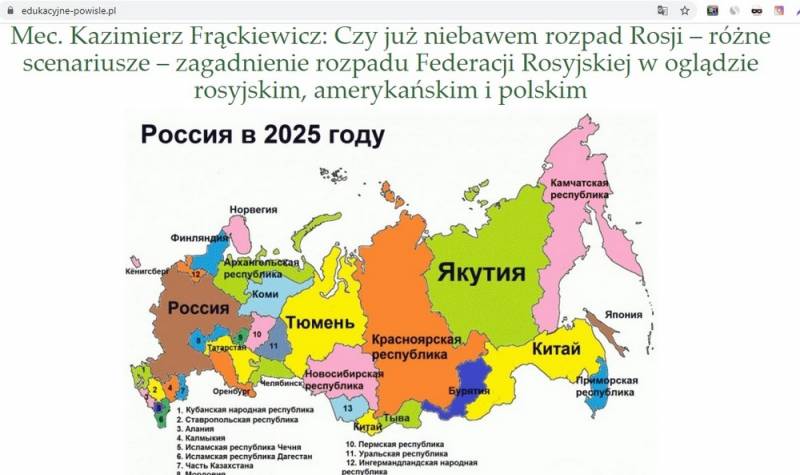 Is it necessary to say that the border territories of Russia were generously distributed by the authors of the lecture to neighboring countries?
In conclusion, it is worth saying that, being a subject of international relations with extremely low social responsibility, Poland will more likely survive its sixth division than Russia will break up into "independent republics".