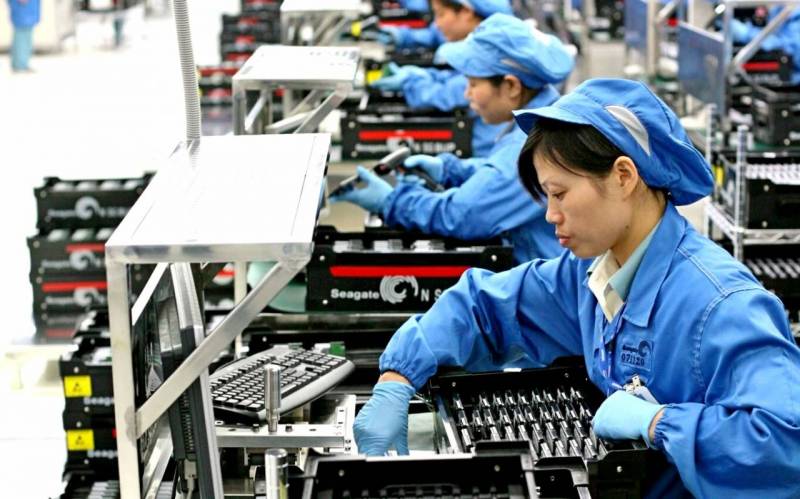 In the United States, they proposed introducing trade sanctions against China for oppressing the Uyghur population, reports Reuters. Such a measure, if it is implemented, will entail a whole range of complex problems.
On Wednesday, US senators put forward a bill designed to prevent forced labor in China's Xinjiang province from entering the United States market. The group dared to take such a step
politicians
representing both parties, including Democrat James McGovern of Massachusetts and Republican Senator Marco Rubio of Florida.
However, it is highly likely that, if this initiative is accepted, all goods from the Xinjiang Uygur Autonomous Region or having components of the corresponding origin will be inadmissible in the United States.
Obviously, it will be extremely difficult to separate products created using "forced labor" from products released in the usual way. It is likely that under such a prudent occasion, a significant portion of imports from China will be limited.
It is indicative that if earlier the administration of US President Donald Trump started a trade war for purely economic reasons, then in the newest initiative of the senators there is a frank policy.
In this case, reaching a compromise in international negotiations will be even more difficult, if at all possible, since it is precisely the political goals of the two world powers that are almost always opposite.
The bill also calls on the US president to impose sanctions on any foreigner who "consciously participates" in the use of forced labor by Muslims from the [national] minorities. And he will require companies to disclose information about transactions with Xinjiang,
- It is noted in the message of Reuters.
A new report by the US Congressional Executive Committee on China (CECC) alleges that there is currently evidence of "flagrant violations" of the rights of prisoners whose forced labor is used in factories in Xinjiang

- writes the website of CNN.
Obviously, if the bill is adopted in this form, then other similar initiatives on other controversial geopolitical issues may follow. These include, in particular, the preservation of Hong Kong's autonomy and freedom of navigation in the South China Sea.
In addition, surprises may arise around the status of Taiwan, according to which Washington traditionally occupied an ambiguous position even during the years of the closest cooperation with China.
One way or another, the 2020s have every chance of becoming the decade of the start of a full-fledged Cold War between the two powers on both sides of the Pacific Ocean.