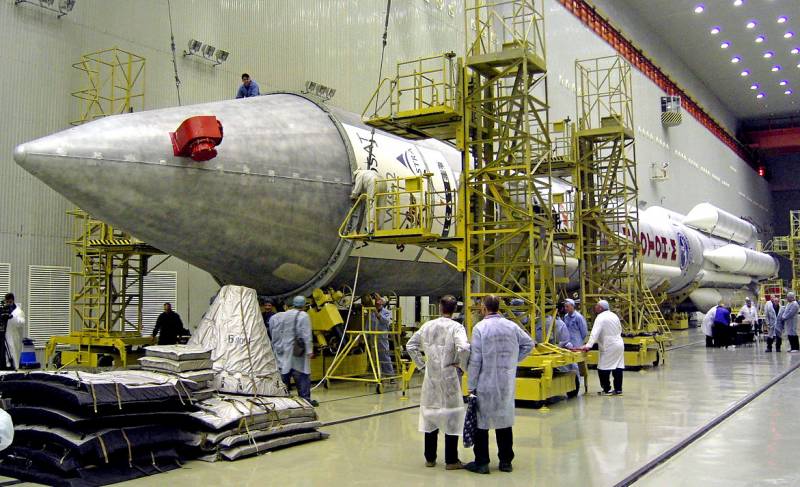 The first launch of the Proton-M heavy carrier this year was postponed from March to the end of May. This was announced the day before by the General Director of the SPC named after Khrunicheva Alexey Varochko. The reason for the delay was the presence of structural defects in two missiles that were identified during the assembly quality check.
Within the framework of the March mission, the Russian launch vehicle was supposed to put into orbit two Express-80 and Express-103 communications satellites. The launch of the second Proton is scheduled for July. The heavy carrier will be involved in the ExoMars 2020 research mission.
During the verification of both missiles, defective bolts were found in the internal fasteners. The latter were overheated during the production process and, as a result, have low strength.
According to experts, a complete replacement of all defective fasteners will take about 45 days. Consequently, the July ExoMars 2020 mission should take place on time. There is no need to send launch vehicles back to the manufacturer. Therefore, all work will be carried out directly at the Baikonur Cosmodrome.
Recall that in 2019 Roscosmos launched a strict quality control program, which will be spent 2022 million rubles until 450. It was this innovation that made it possible to detect defects in two Proton-M missiles.