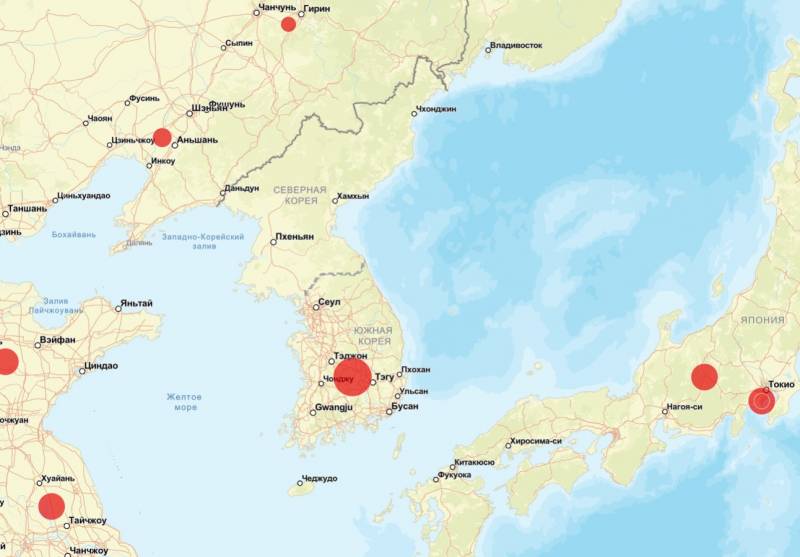 The North Korean regime is facing the biggest test of Kim Jong-un's rule, writes Foreign Affairs. This is an outbreak of coronavirus, as well as its consequences.
Currently, the DPRK is located between two large outbreaks of the epidemic - China and South Korea. Although Pyongyang closed the borders with China, this does not give him a full guarantee against the spread of the disease. In addition, the Celestial Empire was an important partner for the DPRK, and the termination of trade with it instantly raised the price of many goods.
North Korean
economy
, largely working on small-scale private enterprise authorized in 2011, is still vulnerable. The basis of the retail industry are numerous street markets, which may be affected by the coronavirus.
Worst case scenario - an economic crisis could prompt a large number of desperate North Koreans to try to flee the country
- noted in the text.
All this quite clearly calls into question the stability of the political regime. The well-being of Kim Jong-un's government, Foreign Affairs believes, depends on the favor of the country's elites.
Over the past decade, Kim Jong-un has consolidated power much more successfully than many expected, often brutally cracking down on real or alleged rivals. But in the person of a coronavirus, he may soon face an adversary who cannot be shot or imprisoned
- predicts the publication.