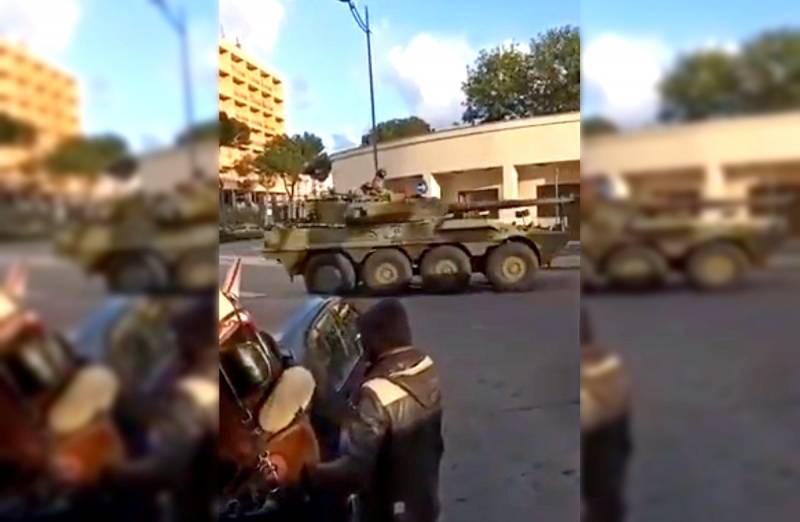 Coronavirus infection 2019-nCov (COVID-19) continues to rage in Italy. The number of cases exceeded 9 thousand people, died - 463, recovered - 724. The Italian authorities decided to quarantine the whole country from March 10, 2020 to April 3, 2020 and cancel any sporting events. On the streets of the cities, centaur wheeled tanks and units of the Italian army have already been spotted.
It should be noted that in prisons throughout Italy mass riots (riots) of convicts began. This happened after the country's authorities restricted visits to prisons due to a pandemic (epidemic). Already six convicts died and at least twenty convicts managed to escape from the prison in Foggia.
In addition, Italy has adopted the 2019-nCov Outbreak Decree (COVID-19). The document describes measures to contain emergency situations and manage the epidemiological situation.
Before this, the country's authorities prohibited residents of 12 cities, in the northern provinces of Lombardy and Veneto, from leaving their settlements. They were even advised not to go out of the house. Moreover, residents of other regions were forbidden to come there. After that, the store shelves immediately became empty and began to resemble frames from films about the apocalypse. However, the measures taken did not help and now quarantine applies to all of Italy, and the army helps the police.