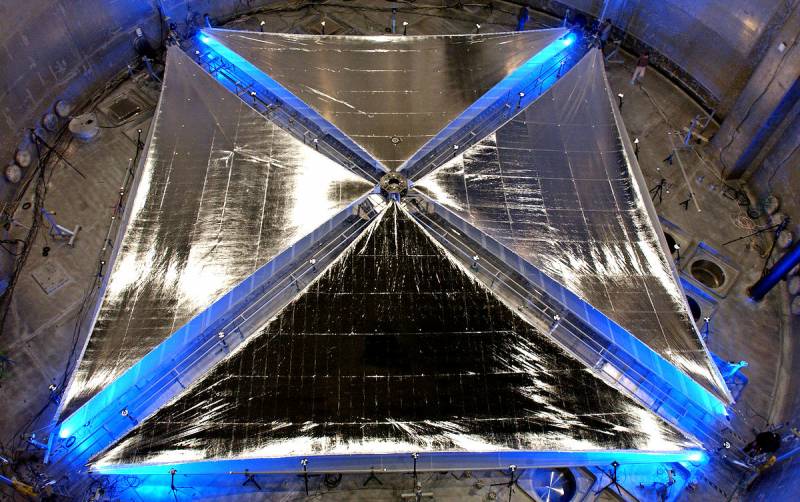 In MSTU them. Bauman has developed a unique research nanosatellite that can leave Earth's orbit with the help of a solar sail. The device received the name "Swan", and it is planned to present its first flight model in three years.
The main advantage of the latest satellite is the lack of marching jet engines, which significantly reduces its weight and thereby makes launches cheaper. In addition, the device will be equipped with a unique rotor design of a two-bladed sail, patented by the university.
Unlike foreign counterparts, a frame is not required to deploy a domestically developed solar sail. According to the senior teacher of MSTU. Bauman Alexander Popov, this will increase its area by 10 times, without changing the weight of the entire structure.
After the satellite is put into orbit at an altitude of 1 km, it will begin controlled rotation by means of shunting electrothermal motors powered by solar panels. Then, thanks to the centrifugal force on both sides of the satellite, two sails with a one-sided reflective coating with a total length of about 320 m will be deployed.
To overcome gravity and further interplanetary flight, the spacecraft will have to accelerate to 11,2 km / s. Given the use of non-standard engines, specialists from MSTU. Bauman needed to calculate a new type of trajectory, the movement along which allows you to gradually achieve the required indicator.
If everything goes according to plan, then the test flight of the space "Swan" will take place by 2023-2024.