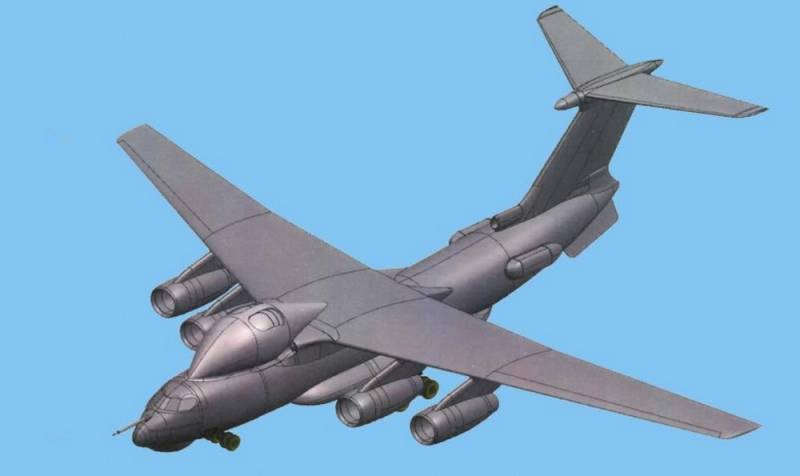 PJSC "Taganrog Aviation Scientific
technical
complex to them. G.M. Beriev "patented the carrier aircraft of the combat laser system under development, and published its first image. From the document it follows that the appearance of the machine will differ significantly from the Soviet experimental laboratory A-60.
The transport aircraft Il-76MD-90A was chosen as the carrier. A system of mirrors for laser guidance is located under the teardrop-shaped fairing, right behind the cockpit.
It is worth recalling that the NGO Almaz is responsible for the laser system itself, which has been developing a new type of weapon for over 40 years. For the carrier itself is responsible TANTK them. G.M. Berieva. So it was in the case of the Soviet flying laboratory A-60. It was intended to study the behavior of laser beams in the upper atmosphere. Subsequently, all the developments had to be used to create a combat laser complex. However, the collapse of the USSR did not allow these plans to come true.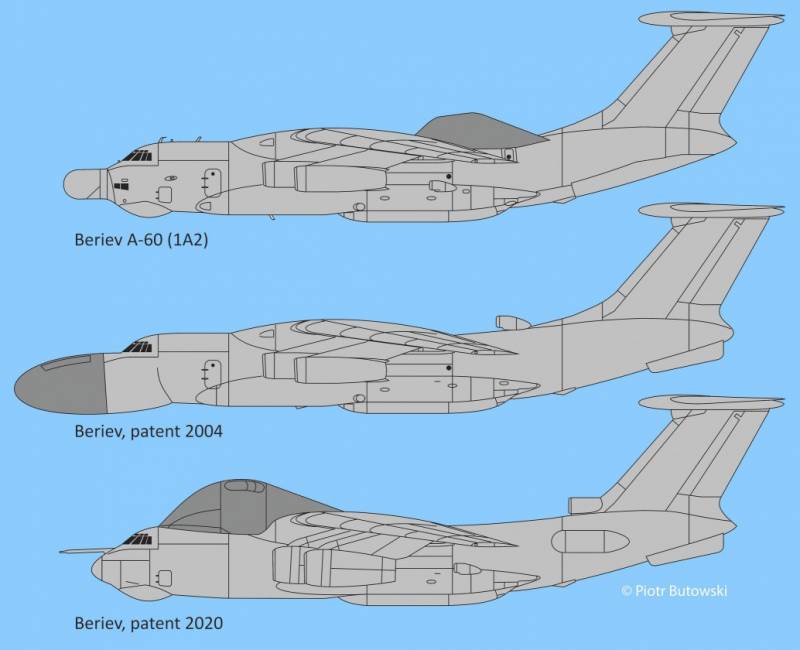 In 2004, the TANTK them. G.M. Berieva registered a patent for the appearance of the new carrier aircraft of the combat laser system. The car received a huge fairing in the bow, under which the laser system was located. The project, however, was not developed.