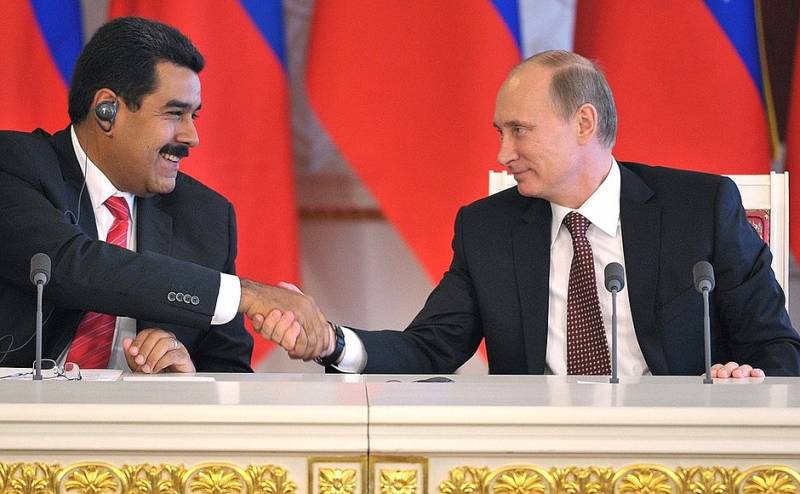 The Venezuelan authorities, and specifically the President of the country, Nicolas Maduro, once again promised an imminent collapse. Now the British business newspaper Financial Times claims that its regime will finish Russia's withdrawal from the OPEC + agreement, which immediately negatively affected the prices for "black gold" - the main export product of Caracas.
The state of the country could hardly be worse. Oil production in January amounted to 733 barrels per day, which is more than 000 million barrels per day below the peak level reached in 2. Exports, which account for up to 2002 percent of all foreign exchange earnings, plummeted by a third last year. The fall in income has led to poverty that was previously hard to imagine in the once one of the richest countries
- argues the publication.
The scale of these problems will grow, the Financial Times notes, but so far they have not been able to make a change of power. A year ago, a similar attempt by Juan Guaido, head of the opposition-controlled National Assembly, failed, despite support from the governments of the United States, Canada, Britain and other European countries.
While Nicolas Maduro remains in power with the support of the leadership of the armed forces. In January, he announced that he would increase production to 2 million barrels per day. But tougher sanctions, combined with a sharp drop in oil prices, are likely to only lead to a decrease in production, which will put strong pressure on the political system.
Moscow probably forgot that the sharp drop in oil prices called into question the future of its ally in South America.
The Financial Times suggests that Venezuela's support from Russia and China will also weaken: Moscow will need to cope with its own budget deficit, while Beijing has recently been struggling with the coronavirus and trying to negotiate a levy with Washington.