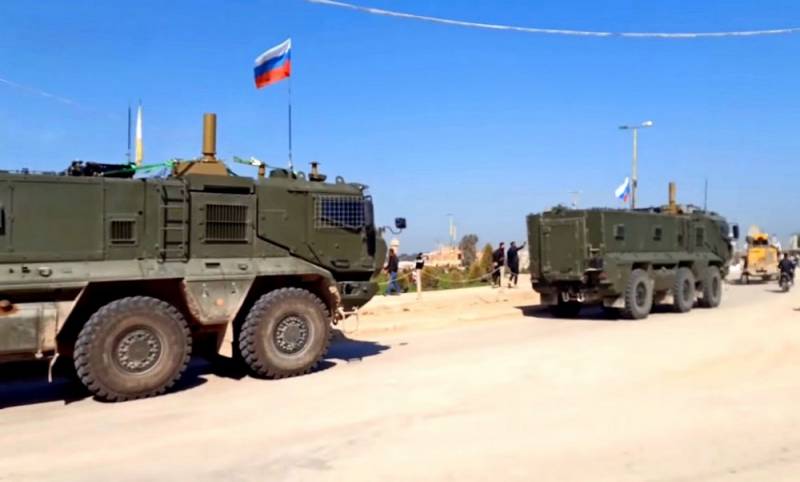 On the territory of Syria, the "confrontation on the roads" of the US military and the military police of the Ministry of Defense of the Russian Federation continues.
The North Press agency posted on its Youtube channel a video entitled "American forces in Tal Tamra intercept a Russian convoy heading for Kamyshly."
The video captures the movement of a large Russian convoy through Syria consisting of at least seven KamAZ-63968 Typhoon armored vehicles accompanied by Tiger and BTR armored vehicles.
At one of the forks in the path of Russian cars, American cars stood up - armored Oshkosh M-ATV and MaxxPro. The Russian column had to change the route.
No comment was received from the command of the Russian and American contingents about the alleged incident on the road to Tal Tamra.
However, it is still worth noting that the incidents when US troops did not miss patrols of the Russian military police did indeed happen repeatedly.
Perhaps in the near future it will become known under what circumstances the North Press video was shot, and how the meeting of the Russian and American military ended in this case.