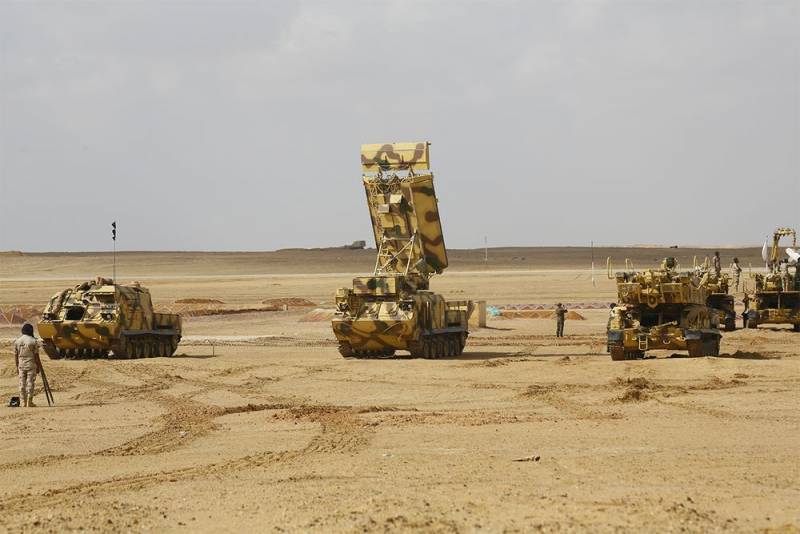 The results of the Syrians' use of anti-aircraft missile systems (SAM) medium-range air defense "Buk-M2E" (GRAU index - 9K317E) while protecting Syrian airspace over the Idlib de-escalation zone from attacks from Turkey became known. The Serbian site Mars online (bog-rata.com), referring to the report of the Syrian military on the Syrian_MC Twitter account, informed its readers about this.
According to the data presented, the calculations of the Syrian Buk-M2E made 25 launches on Turkish UAVs (drones) in the sky above the Idlib de-escalation zone, since the situation in the region worsened. As a result, 20 Turkish UAVs were destroyed, 2 damaged. At the same time, 3 launches were unsuccessful - the missiles did not reach their goals.
It is clarified that 60% of the downed Turkish UAVs fell on the territory controlled by the militants (the alliance of "Barmalei" - jihadists, "moderate" terrorists, Turkish "opposition" and other "Syrian refugees" collected from different parts of the world). It is noted that the Syrians, in addition to the aforementioned Buk-M2E, are also armed with the Pantsir-S1 anti-aircraft missile and cannon systems (SAM), self-propelled anti-aircraft guns ZSU-23-4 "Shilka" and MANPADS, which also fired in Turkish UAV. However, there is no specific information about their effectiveness. At the same time, it is only assumed that the total number of Turkish UAVs shot down is approaching 40 units. But it is known for sure that the effectiveness of Buk-M2E is 80%.
At the same time, Serbs, remembering how NATO "democratized" them in 1999, emphasize that the Syrians achieved a similar success (80% result) in February 2018, when the United States and its allies fired Tomahawk missiles on Syria. The material also explains that Turkish combat aircraft, most of which moved along the Syrian-Turkish border, were also under the gun of the SAA. However, Damascus did not aggravate already tense relations with Ankara.
We remind you that the Buk-M2E is an export modification of the multi-channel, highly mobile and multifunctional Buk-M2 (according to NATO classification - SA-17 Grizzly) of medium range, designed to destroy any air targets, cover troops and objects. It should be added that in 2011 Russia delivered 18 Buk-M9E 317K2E complexes to Syria.