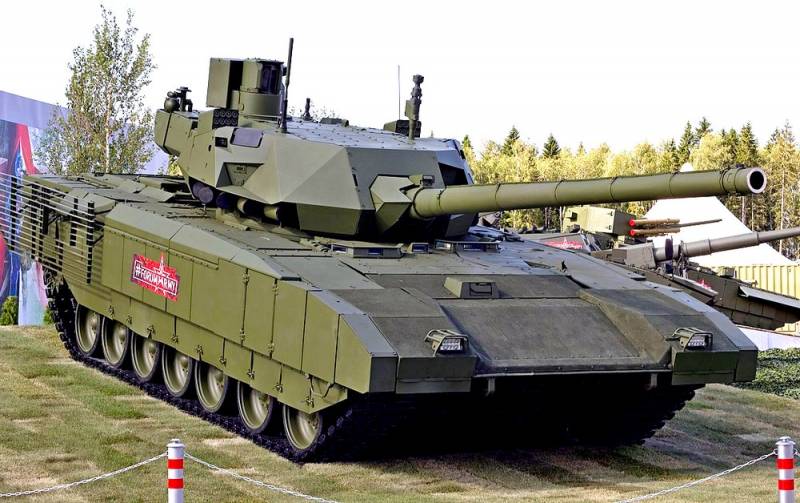 The domestic T-14 Armata tank, which combines the best practices of not only Russian but also world tank construction, is the only fighting vehicle of the third post-war generation in its class. Its 125-mm smoothbore gun allows you to shoot with all the existing shells today, including the BPS "Vacuum 1", and its muzzle energy is greater than that of the American "Abrams" and the German "Leopard-2".
In addition, Armata is the only tank in the world whose crew is located in the vehicle's body (in an additionally protected capsule), and not in the turret. Based on the foregoing, only one question arises: why did the T-14, unique in all senses, face a difficult fate and did not go into production in 2016, as promised earlier? There are reasons for that.
Firstly, during the tests of the first 14 machines, opportunities were identified for their rapid improvement. In particular, it was possible to increase the accuracy of shooting by 11%, which actually led to the emergence of a new, even more advanced version of the tank, the additional state tests of which will be completed this year.
Secondly, "Armata" is not just a project of a separate combat vehicle, but a platform for working out
of technologies
to modernize the entire existing park. For example, a variant of a universal turret is being tested, and a unique T-14 cannon will be installed on other Russian tanks in the future.
And, finally, thirdly, now there is no urgent need for mass implementation of "Almaty". Domestic tanks in service are still worthy of competing with foreign combat vehicles. For example, the mass modification of the American Abrams M1A2 is inferior to our T-72BMs, and its "maximum" version with active armor will not be able to "compete" with the Russian T-90M.
However, despite the "lack of rush", by 2027 it is planned to put into operation 500 units of T-14. And thanks to the engineering developments obtained during the development of the project, already this year, at the Victory Parade, we will see the heavy T-15 infantry fighting vehicle created on the Armata platform.