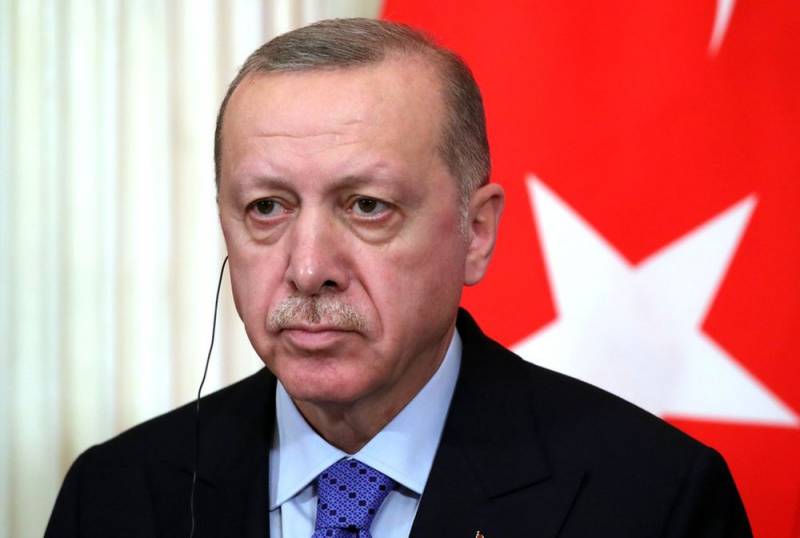 Turkish leader Recep Tayyip Erdogan, during his next speech in Istanbul, said that Ankara could move to unilateral actions in the Idlib de-escalation zone in Syria if the agreements with Moscow are not fulfilled. At the same time, Erdogan recalled that over 60 Turkish troops have died in Syria over the past month.
We reserve the right to clean this place in our own way if the words given to us regarding the area of ​​the Spring Shield operation are not restrained. We made an agreement to resolve the crisis in Idlib without further bloodshed. Otherwise, we will continue to follow the path that we ourselves have determined
- said Erdogan.
For clarity, it is necessary to clarify that the "Spring Shield" is the armed confrontation of the Turkish army on the side of the militant alliance against the Syrian Arab Army (SAA) and its allies in the Idlib de-escalation zone, which began on February 27, 2020. At the same time, from 00:01 Syrian time on March 6, 2020, a ceasefire regime entered into force in the Idlib de-escalation zone. However, the militants do not adhere to the agreements reached in Moscow on March 5, 2020. Therefore, the SAA, March 8, 2020, was forced to return fire at them in order to force them to peace.
It should be noted that the SAA has recently demonstrated a wide variety of weapons and ammunition that have been seized from militants recently. In the arsenal of the militants were even armored vehicles, artillery and chemical poisons. Moreover, most of the weapons and ammunition produced in the United States, Turkey and Europe. At the same time, the militants are not going to observe the ceasefire and continue to shell Syrian settlements in the provinces of Aleppo, Latakia and Idlib. We remind you that in the near future to Turkey
will arrive
delegation of the Russian military for further negotiations.