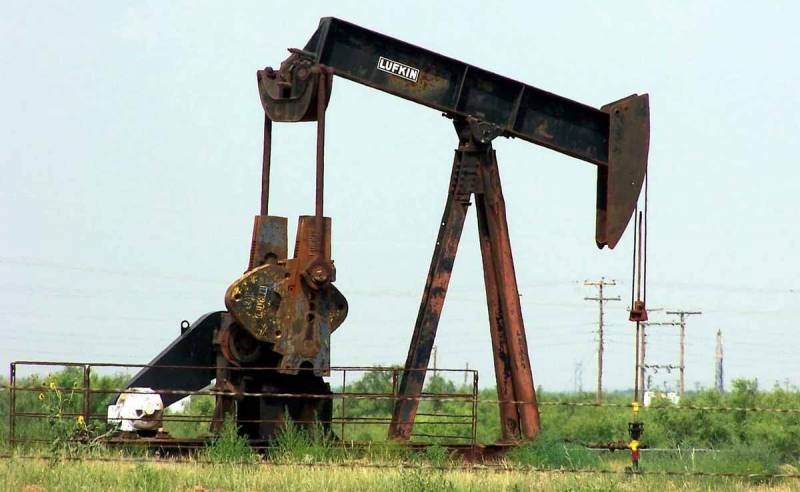 On Monday morning, the decline in quotations for the British brand of Brent oil amounted to 30%, and reached $ 31 per barrel. The sharp crash of the commodity market that has begun is commented on in the world media. Many directly accused the Kremlin of panic on stock exchanges, others pointed to the true instigator of the collapse - Saudi Arabia.
OPEC was already in a hopeless situation because of American shale oil, writes English-speaking Forbes, analyzing what is happening. A group of states, the text says, has tried one expensive strategy after another - with the same result. But the Russian authorities went the farthest.
Oil prices could fall significantly without the participation of Russia. But now that it's clear which way everything went, we are entering a menacing period for oil producers around the world. [...] State budgets in exporting countries will be empty

- suggests the publication.
At the same time, the magazine believes that having waited for the ruin of the American shale developers, the Kremlin will return to the negotiating table.
The site of CNBC, the largest American television channel, is laying out its view of the decline in hydrocarbon markets.
[Russian President] Vladimir Putin provoked what could ultimately become one of the ugliest oil price wars in modern history, and American oil and gas companies could fall victim to it

- such is the forecast of the television company.
However, CNBC does not exclude
political
the motive, in addition to the market one, was just three weeks ago that the administration of the President of the United States Donald Trump imposed sanctions against Rosneft.
The Wall Street Journal is a little more objective, claiming that the collapse did not begin, however, of the Russian Federation, but the most famous Middle Eastern monarchy.
Saudi Gambit is part of an aggressive campaign to seize Moscow's share [in the global market]

- expresses his opinion business newspaper.
The British press, represented by the Financial Times, emphasizes that both Riyadh and Moscow share the blame for what happened.
Saudi Arabia launched an aggressive price war aimed at its biggest rivals [black gold producers] after Russia refused to join the cut in production

- the newspaper said.
Up to $ 20 dollars per barrel oil may sag this year: such an opinion leads the Washington Post. According to the American publication, such a failure will have "grandiose geopolitical consequences."
The domestic Telegram channel Politeconomics spoke much more frankly.
$ 20 for oil - the collapse of the Russian
economics
. The funds of the NWF will be given to oil industry workers, and "the Russians will stop paying salaries." Nothing new
- notes the browser.