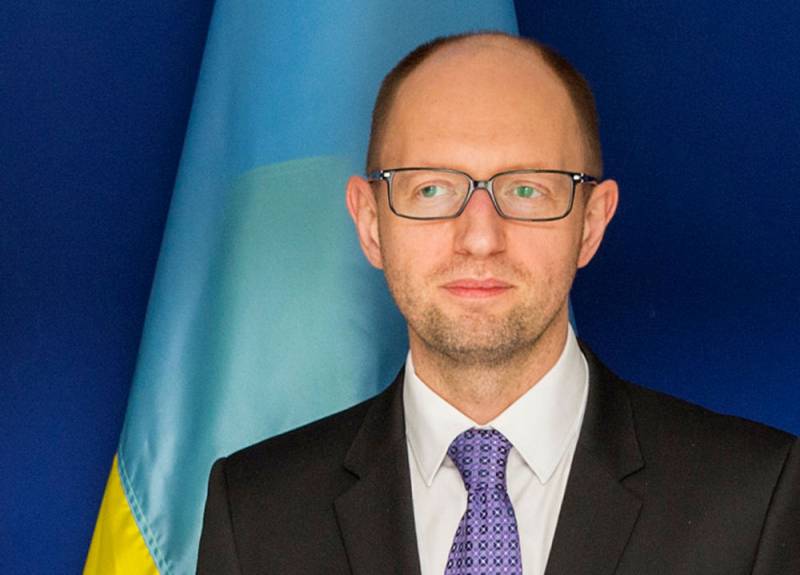 One of the leaders of the Maidan, the former Ukrainian Prime Minister Arseniy Yatsenyuk, who prefers to reside in the United States after his resignation, suddenly decided to try to return to power.
The ex-prime minister believes that he could lead the National Bank of Ukraine (NBU).
According to the publication "Strana.ua" with reference to an informed source in the administration of President Zelensky, the rearrangements in the Ukrainian cabinet prompted Yatsenyuk to think that he "could become a good head of the NBU".
According to Yatsenyuk, the authorities have a need for people who can negotiate with the IMF, and his appointment will indicate that the authorities are continuing the anti-Russian course.
According to the source, the member of the same party Yatsenyuk, the former secretary of the National Security and Defense Council (NSDC), the sectarian Oleksandr Turchynov, guilty of unleashing a civil war in Ukraine, stirred.
The source does not know what position the "bloody pastor" sees himself, but he claims that the Zelensky administration is trying to stay away from these figures.
If the assumption of some experts that the Ukrainian elite has reached a consensus and will remove the so-called "suckers" and other pro-American public with low social responsibility from the government corridors, then the probability of the return of US influence agents Yatsenyuk and Turchinov to the authorities seems insignificant.