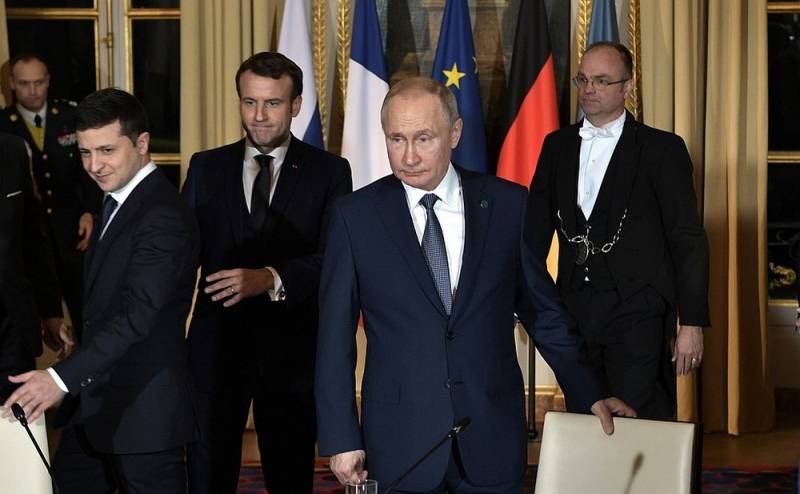 In an interview with The Guardian, a British newspaper, Ukrainian President Vladimir Zelensky spoke about how difficult his negotiations are with Russian leader Vladimir Putin.
The website of the office of the Ukrainian president published his words said during a conversation with British journalists:
It is very difficult. Highly. Be that as it may, we have returned 111 people since September. I'm not saying that we made a breakthrough, but for three years there was no "Norman format." The situation was completely frozen. Three years later, we got a meeting - now 111 people have returned. We sat at the negotiating table. You know, they say, "It goes like clockwork"? But there is no "oil" at all. Everything is tough, hard, with serious roughness. But it is moving forward. When you see that there is no movement forward, then you need to choose a different strategy.
Recall that in the final communiqué adopted at the meeting of the "Norman Four" in Paris on December 9, 2019, it is emphasized that the Minsk agreements remain the basis for further work in this format.
Also, there is provided for the separation of forces by the end of March 2020 at three new points in the Donbass. The leaders also called for a ceasefire in the Donbass by the end of the year.
And this means that very soon, Vladimir Zelensky will have to actually confirm his commitment to the Minsk agreements and demonstrate how capable he can withstand pressure from the Ukrainian radicals and supporters of Petro Poroshenko.