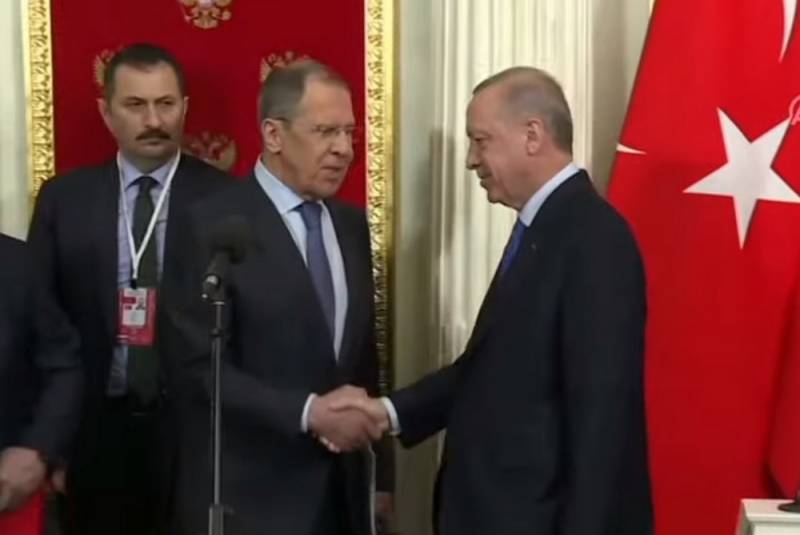 Turkish President Recep Tayyip Erdogan appears to be in short supply of love from the international community and diplomats from neighboring countries.
Otherwise, it's hard to explain why the Turkish YolTV resource had to cheat and, publishing a video with a conversation between Russian Foreign Minister Sergey Lavrov and the Turkish leader, translate the words of the Russian diplomat that he likes Erdogan's tie "I love your tie", as a declaration of love Turkish President "I love you Tayyip" ("I love you, Tayyip").
The Russian Foreign Ministry drew attention to the incorrect translation allowed by the Turkish side:
We noticed that the Turkish resource YolTV incorrectly interpreted the words of the head of the Russian Foreign Ministry. On the video, you can clearly hear the minister saying: I love your tie.
The talks between the leaders of Russia and Turkey took place last Thursday in Moscow, and their main topic was the stabilization of the situation in the northern Syrian province of Idlib, where terrorists, with the active support of the Turkish army, unleashed bloody battles with units of the Syrian government forces.
At the talks, an agreement was reached on a ceasefire and joint patrolling by the Russian and Turkish military of the M4 highway connecting Aleppo and Latakia.