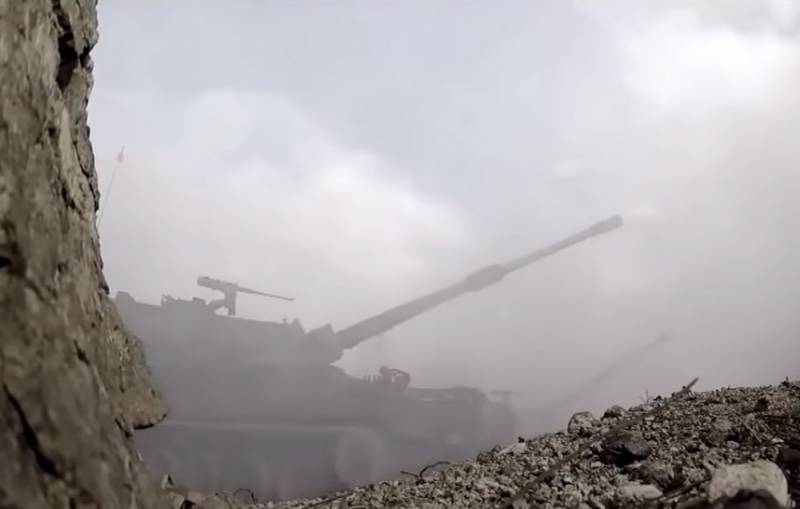 The militants of the Jebhat al-Nusra group * turned out to be the weakest link in the agreements between the presidents of Russia and Turkey on the introduction of a ceasefire in the Syrian province of Idlib.
According to the Syrian state news agency SANA, the terrorists attacked the positions of government forces in Khazarin and Dar el-Kabir.
In addition, drones were launched from the territory controlled by the militants, who tried to attack a number of objects of the Syrian army in Latakia and near the city of Jebl.
In response to the shelling, the SAA artillery attacked the positions of the militants, and the republic's air defense destroyed the terrorist UAV.
According to information provided by Rear Admiral Oleg Zhuravlev, head of the Russian Center for the Reconciliation of the warring parties in Syria, 19 violations of the ceasefire by illegal armed groups were recorded.
The provocations on the part of the militants cast doubt on the possibility of starting joint patrolling by the military of the Russian Federation and Turkey on the M4 Aleppo-Latakia highway, which should begin on March 15.
The fact that the Jebhat al-Nusra and the gangs adjacent to it would not comply with any agreements was obvious from the very beginning, and Turkey would have to admit that a truce in Idlib is possible only if the terrorists are completely destroyed.
* -terrorist group banned in Russia