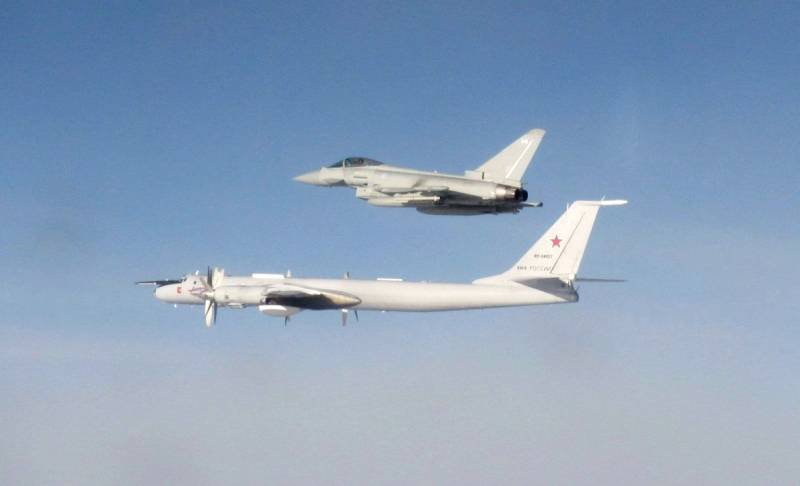 Planned flights of Russian long-range reconnaissance aircraft Tu-142 keep the tone of British fighter pilots in good shape.
As follows from the message that appeared on the page of the British Lossimuth airbase on Twitter, Typhoon fighters were raised from airbases in Scotland and Lincolnshire to escort Russian planes that were "in the UK zone of interest".
At the same time, the Royal Air Force specified that Russian planes were not included in the airspace of Great Britain.
According to the press service of the Northern Fleet, Tu-142 anti-submarine aircraft, in accordance with international airspace use regulations, circled the Barents, Norwegian, North Seas and Atlantic oceans in anticipation of the start of NATO exercises to be held in Norway.
This is not the first such case: the British Air Force reacts in a similar way to flights of Russian military aircraft near Misty Albion and over the Baltic, as well as in the notorious "zone of interests of Great Britain."
Despite such an unnecessarily nervous reaction from the Royal Air Force, to date, all escorts of Russian aircraft dispensed with any incidents.