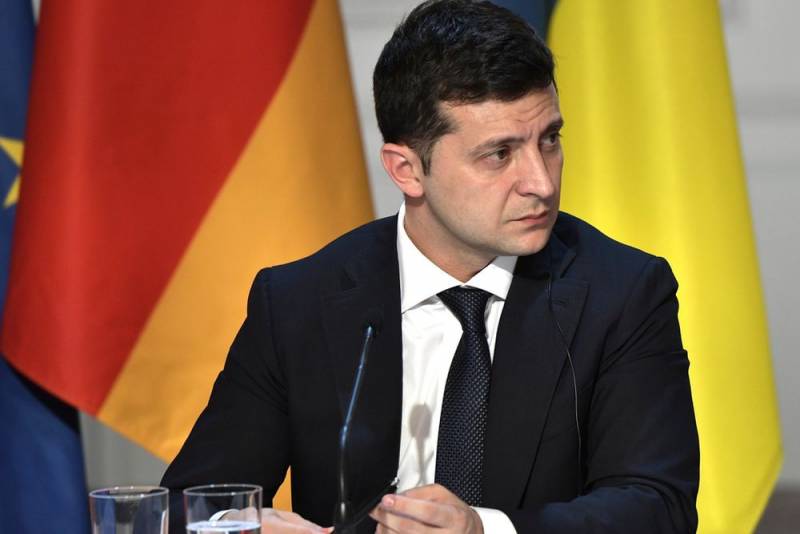 President of Ukraine Vladimir Zelensky continues to put pressure on Moscow, Paris and Berlin, demonstrating his "indispensability". This time, the new "father of the nation" and the supreme commander of the "strongest on the continent" threatened that in a year he would unilaterally withdraw from the "Norman format" (Ukraine, Russia, Germany and France) if there were no "progress" from the Kremlin .
On March 5, 2020, he told the British liberal newspaper The Guardian ("The Guardian" - "Sentinel"). That is, Zelensky did not give an interview to the French or German media, let alone the Russian, but to the media of a country that was originally against the "Norman format" and is doing everything possible to make the civil war in Ukraine last as long as possible.
The clock is ticking. The government (of Ukraine - ed.) Can spend a year on the entire agreement, after which it should be implemented. Spending more time on this is prohibited
- Zelensky declared courageously and uncompromisingly.
At the same time, Zelensky called "the absence of Russia
political
the will. "
It should be noted that for some reason Zelensky did not specify when the Ukrainian military would stop shooting in the Donbass. But before that, he repeatedly said that he wanted to change the existing format of negotiations, expanding it at the expense of the United States and Great Britain.
It should be added that in recent times it has been repeatedly stated from Kiev that the next meeting of the "Norman format" should be held in April 2020. At the same time, Moscow's questions regarding the concretization of the agenda are primitively ignored. That is, the "Ukrainian patriot" Zelensky just wants to once again show off in front of television cameras against the backdrop of world leaders. After all, he does not know where he will be in a year.