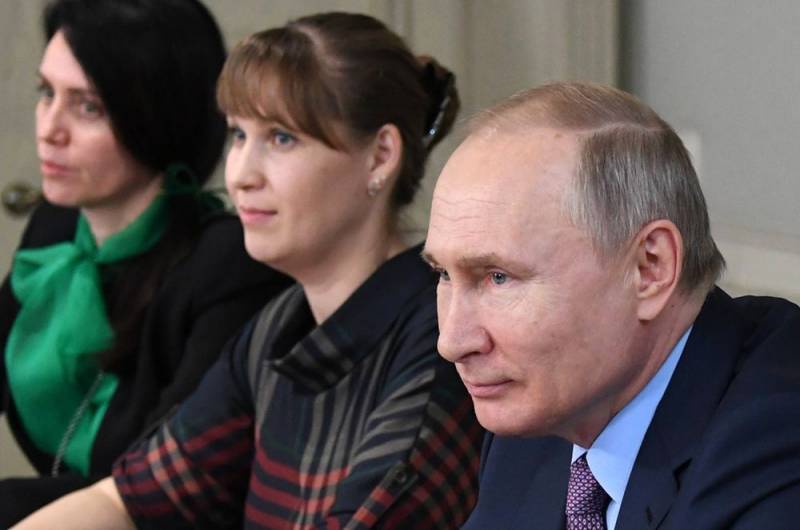 On March 6, 2020, Russian leader Vladimir Putin met with representatives of the public in the Ivanovo region. During this event, he commented on the opportunity to head the State Council.
The head of state believes that an attempt to vest the State Council with some special powers may lead to a situation of dual power in Russia, but this cannot be allowed. At the same time, he emphasized that the rejection of a strong presidential power could negatively affect Russia.
For Russia, an absolutely disastrous situation. It's not that I don't want. No, I like my work, but in order to maintain my authority, go for some kind of power scheme that is unacceptable for the country or will destroy it - that's what I'm afraid of, that's what I don't want to do
- Putin explained.
We have no sustainable
political
parties that, say, as in Europe have grown for centuries, but even there there are big failures in this parliamentary system. For example, in Belgium, they still cannot form a government for a year. The country lives without a government for various reasons: political, ethnic, and so on. And our country is so complicated! For us it is simply impossible, destructive
- Putin noted.
Putin is convinced that stability and a change of power in the future are more important for Russia. The President drew attention to the fact that without the support of people, he would not have been able to work and do anything at all. In addition, he answered a question regarding his future plans after leaving his post as president.
Why am I afraid, why I do not want to change the terms? I'm not afraid of myself, I won't lose my mind. <...> Now really, maybe even stability is more important, such a calm development of the country, but then, when the country gains more self-confidence, more resources of all sorts, the fat, as they say, then it's absolutely necessary to ensure a change of power. Now fix
- Putin specified.
It's not that I'm tired or want to leave somewhere already. This is not the case at all. You know, any person, if he were in my position, I'm sure that he perceives this not just as work, but as fate, therefore I relate to this
- summed up Putin.
It should be recalled that previously the press secretary of the President of Russia Dmitry Peskov said that talking about the future role of the State Council is premature. According to the representative of the Kremlin, "until this topic is finalized" (that is, there are no amendments to the Constitution), he cannot say anything.