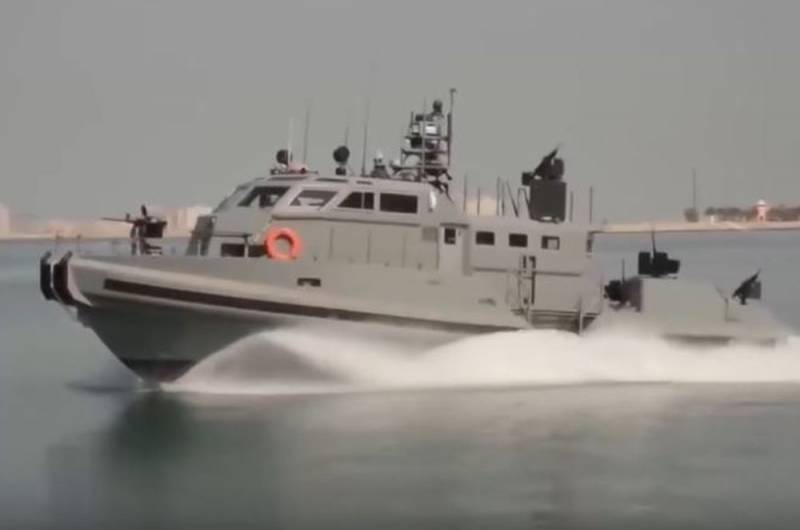 The American broadcaster CNN informed the public that the US Congress has already been informed of the Pentagon's plans to provide Kiev with anti-gun (counter-battery) radar stations, patrol boats and other
machinery
$ 125 million. According to CNN sources, we are talking about half of the US military assistance allocated to Ukraine for 2020 in the amount of $ 250. At the same time, nothing is said about the delivery dates.
The Department of Defense does not comment on or confirm the upcoming Congressional Security Assistance
- Pentagon spokeswoman Carla Gleason said.
However, the television company claims that with regard to watercraft, we are talking about Mark VI patrol boats ("Mark-6"), which have only recently come into service with the NECC Naval Expeditionary Combat Command of the US Navy (since autumn 2015). These boats can reach speeds of up to 41 knots (cruising 35 knots). Cruising range is 600 nautical miles.
The indicated Mark VIs should gradually replace the patrol boats in service with the USA (68-foot Mk.IV and 34-foot Sea Arc), which have been supplied since 1984. Mark VI is produced by SAFE Boats International. Each new patrol boat costs $ 6 million.
By the way, SAFE Boats International also produces for the US Coast Guard 25-foot small boats RB-S (Response Boat-Small) and 33-foot boats Force Protection-Medium for law enforcement (port security).
In addition, it is known that in July 2016, Washington supplied Kiev with 14 counter-battery radar class AN / TPQ-49 and AN / TPQ-36. In May 2019, the Ministry of Defense of Ukraine announced the arrival of two more counter-battery AN / TPQ-36 radars from the United States.
Necessary
to remind
that the Pentagon recently signed a contract for the production of Javelin complexes for Ukraine and several other countries.