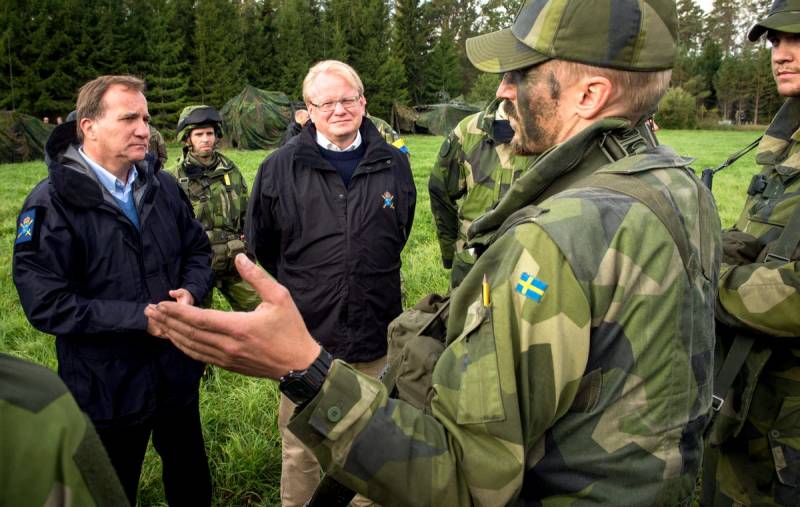 It is highly unlikely that Russia will attack Sweden in the near future, so Stockholm should stay away from NATO, writes Rune Dersell on the Norrtelje Tidning portal.
The author believes that the military exercises of the armed forces of the Kingdom of Aurora 2020 (to be held in May and June), in which, among other things, representatives of 16 NATO countries participate, do not at all strengthen Swedish security, but, on the contrary, create even greater tension in the Baltic and relations with Russia. As a result, Moscow is forced to conduct similar readiness checks with its military, which further undermines mutual trust in the region.
Is Russia a threat to Sweden? Do we strengthen Swedish security through regular military exercises along with NATO and the US? Is an agreement where Sweden acts as the host country such an insidious approach to NATO membership?

- the author asks himself these questions.
Mr. Dersell cites the opinion of former Kingdom Ambassador to Russia Sven Hirdman in his book "Sweden in
policy
great powers. " It pointed out that historically, Russian criticism "flourished" in the context of defense spending, when the army demanded more money.
I agree with Hirdman that Russia's attack on Sweden is completely ruled out. I think that this country has neither financial nor military capabilities, nor interest in attacking EU or NATO member states

- continues the author of the article.
Attacks on Russia for its illegal actions against Ukraine are legal, the observer believes, but all this should also be compared with US crimes, which for some reason did not lead to serious criticism or sanctions from other countries. These are air strikes on Serbia, the Iraq war (launched on the basis of lies) or an attack on Libya without a UN mandate. The United States has also consistently supported Israel's violation of Palestinian international law.
According to the author, Aurora 2020 in its current form does not strengthen Swedish security in any way, and criticism of Russia [from the side of official Stockholm] only led to minimization of relations. Sweden should seek dialogue and cooperation, and not make threatening plans with the help of NATO.
It is noteworthy that this article is not the first in the local press, where the prospects of Stockholm joining the North Atlantic Alliance were extremely negatively considered. The other day, a similar text was published by Upsala Nya Tidning, where Russia's threat to Sweden or the Baltic countries was directly questioned. However, there are also many supporters of NATO in the Scandinavian kingdom, and their opinion is covered in the press.