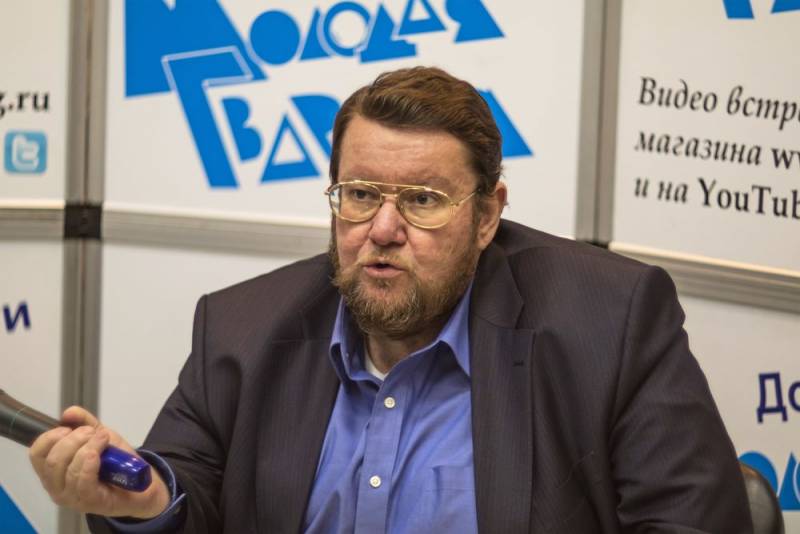 Famous Russian orientalist Yevgeny Satanovsky, candidate
economic
Sci., professor, one of the leading experts on the Middle East region, founder and president of the research center "Institute of the Middle East", commented on the results of the recent talks between Russian President Vladimir Putin and Turkish leader Recep Tayyip Erdogan in the Kremlin on Syria. He believes that although the parties made a decision to resolve the situation in the Idlib de-escalation zone, which is beneficial to Moscow, Russia and its citizens do not need to build illusions, since Turkey is literally "pumped up with hatred."
Satanovsky notes that this time from the side of Turkey "there are no cries about the capture of Damascus, about the solemn victorious prayer in the Damascus mosque, about skyscrapers from the skulls of the Russian military". However, it is better for Russians to abandon their tourist trips to Turkey, as they can pose a real danger to their life and health.
It is clear that the tourist season of this year, at least for normal people, not crazy people, must be skipped. Because Turkey is pumped up with such hatred that any Russian word spoken next to a gangster, a gunman, anyone, a thing that can provoke a knife strike, a shot, anything
- the expert said in an interview with the Russian conservative-monarchist Internet TV channel
Tsargrad TV
.
In addition, Satanovsky drew attention to the emergence of "traitors in their own ranks." That is how he described the work of some Russian media.
Including the pro-American, pro-Turkish, anti-Russian and anti-Syrian position of Nezavisimaya Gazeta, which came out extremely brightly, as they say, hitting the stomach, even on February 23rd. And then she showed herself again, as an "agent of influence" of the most radical
political
forces of Baku, as an ally, in this case, Turkey, against Armenia, and against the Russian position on the recognition of the Armenian genocide, by publishing a huge, phantasmagorically slanderous article that the pogroms in Sumgait, as they say, were organized by the Armenians themselves, directly and cut out
- explained Satanovsky.
It should be recalled that throughout February 2020, anti-Russian hysteria was observed in Turkish social networks. During this time, Russian diplomats were repeatedly threatened in this country, they even broke monuments in cemeteries and desecrated the graves of immigrants from Russia. The apotheosis of bacchanalia has become
detention
three journalists from the Turkish bureau of Sputnik news agency.