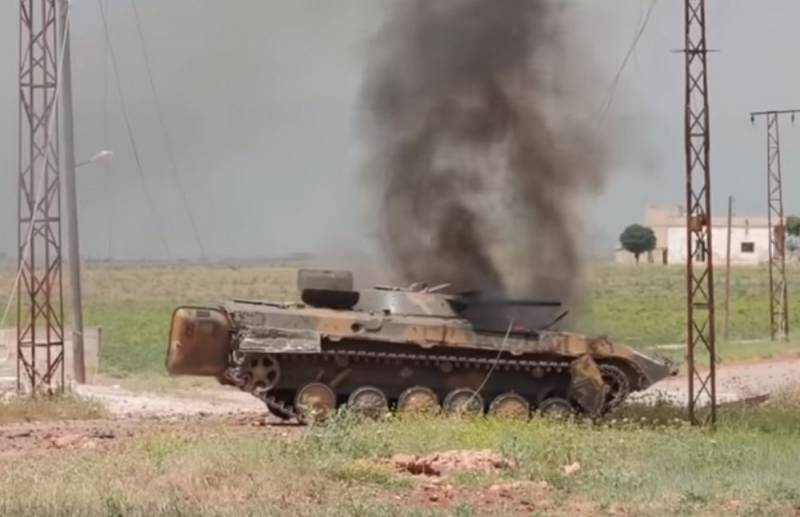 During the day before the armistice, government forces managed to push the front line north of Sarakib and thereby additionally secured a settlement of strategic importance.
According to Syrian media, the Syrian army not only repelled the militants' counterattacks on Sarakib, which they carried out with the active support of Turkish artillery, but also advanced northwards towards the village of Afes.
At the same time, the SAA units managed to free three small villages north of Sarakib - Salihiya, Bjarez and Maarat al-Uliya.
Thus, the front in this part of Idlib was moved three kilometers from the city, and the units of the 25th special forces division of the government forces came close to the eastern outskirts of Sarmin.
With the onset of midnight on the night of Thursday to Friday, a ceasefire began to operate in Idlib.
According to journalists covering the fighting in this region, the parties are fulfilling the agreements reached yesterday.
Unexpectedly for everyone, the Netherlands expressed their opinion on the situation in Syria, having nothing to do with what is happening.
At a meeting of EU foreign ministers, the head of the Dutch foreign affairs agency Stefan Blok said that reaching an agreement on a ceasefire in Syria was satisfying, but for its implementation it could be supplemented by a no-fly zone, "especially for Syrian aviation".
It is easy to assume that the statement by the Dutch diplomat will be the last, to which Damascus and Moscow, assisting him, will pay attention.