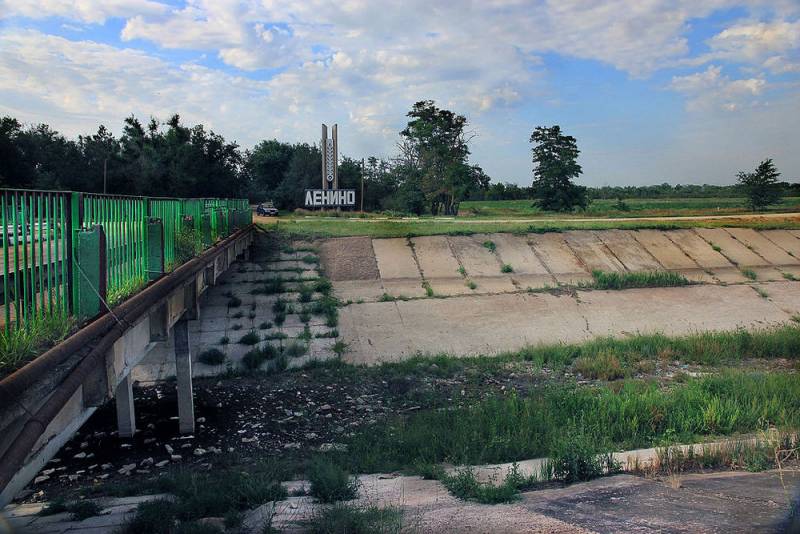 Kiev officials have a tradition of portraying concerns about the fate of Crimea and its inhabitants, and then claiming that their words were misinterpreted.
The new head of the Ukrainian cabinet, Denis Shmygal, was no exception. The newly-made prime minister on the air of 1 + 1 TV channel said:
Ukrainians live in Crimea, we will not block the water for Ukrainians. Crimea is Ukraine, we are not going to not supply water to Ukraine.
He backed up his statement with the argument that supplying water to the peninsula is a matter of "humanitarian responsibility".
It's difficult to say who was hitting the head of the Ukrainian Cabinet, but soon a note appeared on Shmygal's Facebook page that he was misunderstood and that his true position was "lost in the bustle of the studio."
And then came the somersault, worthy of the best circus arenas in the world:
The position remains unchanged: we would like to supply water to our citizens, but we cannot and do not have
technical
opportunities to do this before the peninsula returns to Ukraine.
According to the official, Kiev is afraid that the Russian military stationed on the peninsula will use the Dnieper water.
Unfortunately, over the years no one in Kiev has realized that in the Crimea they have not expected anything good from Ukraine for a long time and solve problems, including with water, on their own.