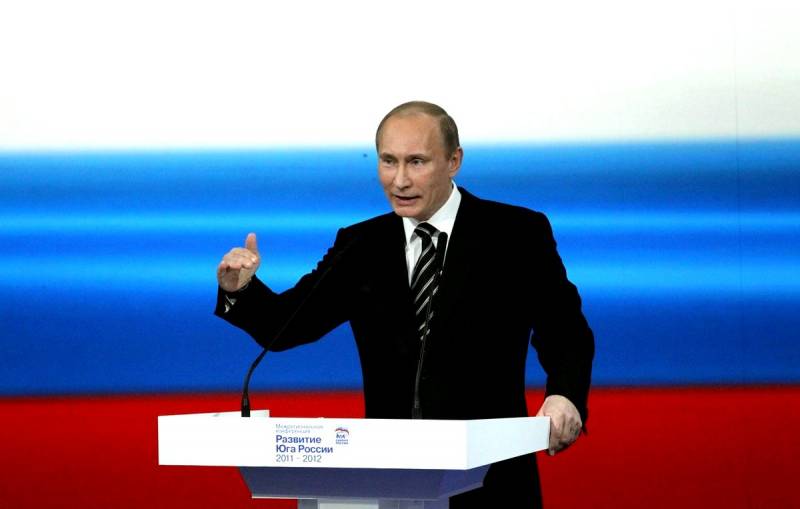 New amendments to the Constitution were presented in the Parliament of the Russian Federation, writes the French-language European newspaper 20 Minutes.
The publication indicates that the innovations include the inclusion of provisions on "faith in God" and the mention that marriage is a union of a man and a woman, and the new edition prohibits the transfer of part of the territory of Russia to foreign states, making any such calls or actions illegal.
To accept these changes, a "popular vote" must be organized on April 22, the outline of which is still unclear

- noted in the media report.
A note on the new Basic Law of the Russian Federation was actively commented on by French readers. As always in such cases, opinions turned out to be very emotional and extremely polar. Comments are given selectively, although it is worth noting the excessive dominance of the topic of protection / infringement of the rights of homosexuals, which has little in common with the essence of the real constitutional process.
What do you think is the basis for the current prosperity of Russia? Just shameless exploitation of natural resources unceremoniously extracted from Russian soil and subsoil. For example, there are cut down taiga forests. All this is implicated in widespread corruption, led by Putin. Russia is a very fragile empire.

That is, evil Russians exploit their resources, and good Americans sell us shale gas and beef-infused beef under transatlantic agreements, right?

This is better than in France, which more and more resembles a trash can.

"Belief in God," "gay marriage is forbidden." This is crazy, this is the return to the Middle Ages [...]

Marriage between a man and a woman is the basis of our civilization, homosexuality is a sexual attraction and has nothing to do with the concept of marriage between two complementary beings who are responsible for the continuity of the human race.

Putin raised the state in just 20 years since the time of Yeltsin, which Westerners admired so much [...] Russia is not a paradise, but Russians eat ordinary food, not snow.

Today, despite the sanctions, per capita alcohol consumption drops every year, young people drink as much as their French peers. The life expectancy curve increased from 64 years in 2000 to 72 years in 2017. I believe that no other country in the world has done more in 17 years. But Russia is increasingly turning to China, and Europe will lose a colossal market, and not vice versa.

Fortunately, I don't think that there are many French fans of Putin: they understood who this character was, who, moreover, was forced to carry out a painful pension reform for the Russians.