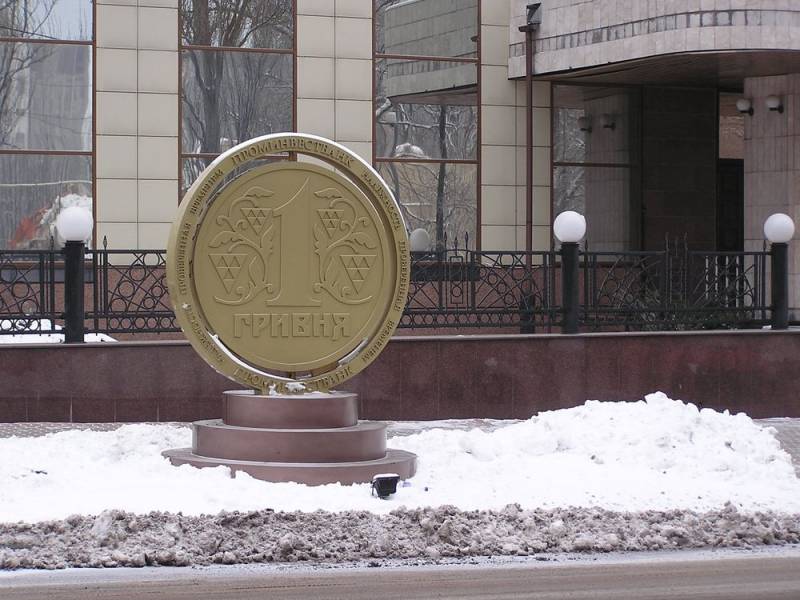 Russian property haunts "Ukrainian patriots." It became known that on March 4, 2020, the Ukrainian authorities, at the second attempt, still sold at an auction Prominvestbank - the "daughter" of VEB.RF - the Russian state development corporation (formerly Vnesheconombank).
It should be noted that who sold Prominvestbank is not specified. But VEB.RF has already called Kiev's actions illegal and has promised to compensate for its losses with Ukrainian assets located in foreign jurisdictions. For example, Igor Krasnov, senior vice president of the legal bloc of the state corporation, said that Ukraine "completed the illegal expropriation of Russian investor's investments" in violation of a bilateral agreement on the protection of investment.
Krasnov emphasized that by his deed Kiev showed mankind its "unwillingness to comply with international law." Moreover, Kiev "grossly ignored the decision of the independent tribunal in Stockholm", demonstrating that it is impossible to invest in Ukraine, because "there is no independent court, respect and protection of property rights".
We will make every legal effort to compensate for our losses from the assets of Ukraine in foreign jurisdictions
- assured Krasnov.
It should be clarified that the specified bank was sold for only 268 million 709 thousand 960,78 hryvnias (this is approximately $ 10,8 million or 713 million rubles at the current rate). It should be reminded that in August 2019, "Ukrainian patriots" already tried to sell the package (99,7726% of Prominvestbank shares), but twice as much - for 532 million UAH.
I must add that in Kiev, even the fact that on March 3, 2020 the Stockholm Chamber of Commerce Arbitration Institute confirmed the ban on the sale of Prominvestbank shares did not bother anyone. Moreover, they arrested the building of the central office of the said bank and another 15 real estate objects belonging to it in September 2019.