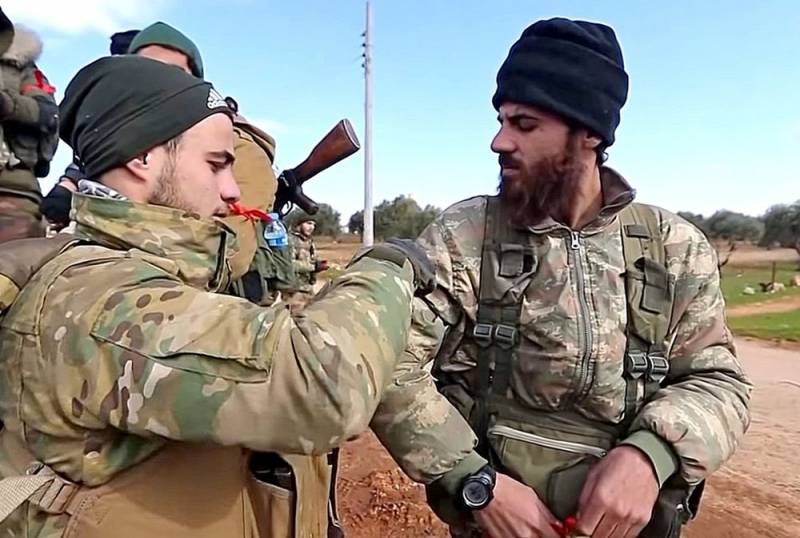 Middle Eastern media report that against the backdrop of what has begun
negotiations
On Syrian issues, Turkish President Recep Tayyip Erdogan and Russian leader Vladimir Putin in Moscow, units of the Syrian Arab Army (SAA) continue to storm the positions of militants in the Idlib de-escalation zone. At the same time, it is specified that the advance of the SAA began after the attack of the militants, who tried to take control of a number of settlements, was reflected.
For example, according to the Pan-Arab television channel Al Mayadeen, located in Beirut (Lebanon), parts of the SAA are moving towards the village of Kafr Uweida, which is key in the Jebel al-Zawiya region (southern Idlib). According to reports, there are concentrated the main forces of the "barmaley" -jihadists, "moderate" terrorists, pro-Turkish "opposition" and other "Syrian refugees", anxiously collected from different parts of the world.
As for the eastern part of the Idlib de-escalation zone, the SAA drove the militants out of the Ifis village, located west of the strategic city of Sarakib. It is noted that the militants retreated to the city of Neyrab, located 20 km from the city of Idlib.
At the same time, in the "peace-loving" bloc of NATO, they decided to criticize Russia again. Thus, the Secretary General of the Alliance Jens Stoltenberg said that the Russian Aerospace Forces and the Syrian Air Force are conducting "indiscriminate bombing" on the territory of the SAR. After which he began to condemn unsubstantially Damascus and Moscow, attributing to them "the activation of the refugee movement towards Turkey." This false concern only once again underlines all the hypocrisy of the West.