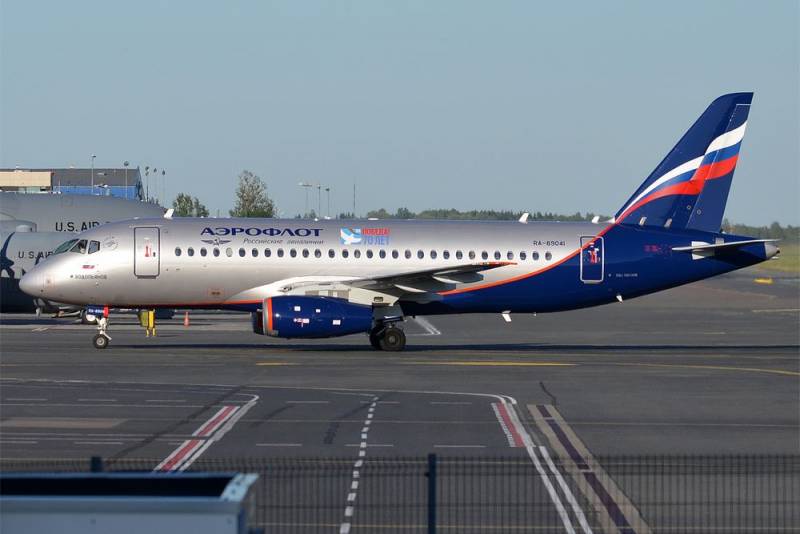 The State Transport Leasing Company (GTLK), which is one of the largest buyers of the Sukhoi Superjet 100 short-haul narrow-body passenger aircraft (Sukhoi Superjet 100), named the main problems associated with the sale of these airliners. The prospectus for the placement of GTLK Eurobonds for $ 600 million clarifies that the supply of these airliners will become "a significant part of the group's assets under lease agreements," which the company warns investors in advance.
So, the main problems, "taking into account plans for expansion in international markets", are identified as: lack of spare parts (components), uncertainty about maintenance (with
technical
and logistical support from the manufacturer), as well as the consequences of the Sheremetyevo disaster in May 2019.
Thus, attention is drawn to the lack of a developed market for these airliners. The difficulties faced by the manufacturer - the company "Regional Aircraft" are indicated. Problems with after-sales service, and an underdeveloped supply chain of spare parts, which lead to difficulties with the repair and maintenance of airliners not only at GTLK, but also at lessees are noted.
It is specified that the aforementioned accident of the Aeroflot airliner, which killed 41 people, did not have a significant impact on the GTLK program for the sale of these aircraft. At the same time, it is recognized that there is a significant risk that this disaster can affect the market share that this airliner will have.
This may affect the ability of GTLK to generate stable cash flows of the group and, thus, affect the efficiency of its work.
- the document says.
The prospectus section of the prospectus is aimed at protecting the interests of investors and is formed by independent legal advisers accompanying the Eurobond issue. Thus, the presented judgments cannot be considered the official position of the GTLK on these issues. In accordance with the information
policies
companies, GTLK does not comment on the opinions of representatives of other organizations, individual representatives of the industry, partners and contractors
- explained
RBC
in the press service of the GTLK.
At the same time, they added from GTLK that, in cooperation with the Ministry of Industry and Trade of Russia, efforts are being made to mitigate the described risks. For example, GTLK, as an agent, buys spare parts for customers and maintains the necessary stock of components.