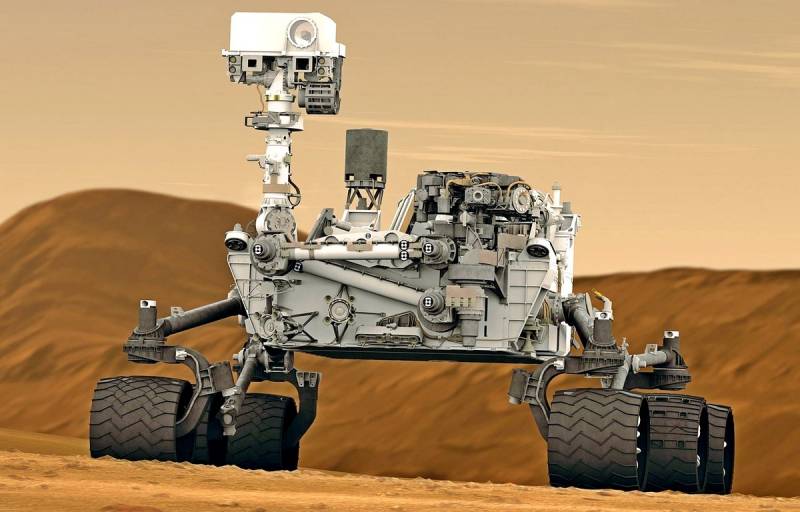 In July 2020, the United Arab Emirates will launch into space its automatic station Hope Mars Mission, which is due to reach the Red Planet on the occasion of the 50th anniversary of the founding of the state. In the orbit of Mars, the device will study the atmosphere, climate and seasonal cycles.
Thus, the Emirates will become the first Arab and Muslim country to send an interplanetary mission into space.
This is a kind of manifesto on the stability of the state. When the UAE announced the launch of this program in 2014, it was an extremely turbulent time for the entire region.
Political
regimes throughout the Middle East were shocked by anti-government protests and uprisings. Terrorist organizations, such as ISIS (banned in Russia), have gained strength and focused on recruiting precisely young people
- writes CNET.
In the region, Arab youth is actively demanding new opportunities for self-realization from their governments, and the UAE's top leadership was quick to respond to this challenge. Throughout the country, the number of jobs related to space exploration has increased, and universities are actively recruiting teachers for positions related to Mars and the planetary sciences. All this became possible thanks to the Martian initiative.
Creating your own space program fully fits the desire of Abu Dhabi to build
the economy
independent of oil. The UAE has already become a premium tourist resort, the service sector is actively developing. Now it's time for high
of technologies
.
Nevertheless, so far the Hope Mars Mission cannot be definitely called a project of one country. In addition to Arab specialists from the Emirates National Space Agency, which was created simultaneously with the program, partners from Colorado and Arizona universities, as well as the University of California at Berkeley participated in the creation of the apparatus. In addition, the Japanese will launch the station with an H-IIA rocket from Tanegashima Cosmodrome.
Nevertheless, the Hope Mars Mission allowed the Middle East country to prepare its own personnel in the space field. At the same time, neighboring Saudi Arabia created its own agency only two years ago.
It is noteworthy that post-Soviet Russia had two attempts to reach the Red Planet - and both failed. These are Mars-96 devices and the sensational Phobos-Grunt. In the 2010s, when the Russian Federation did not even attempt its own interplanetary missions, the Indian apparatus successfully flew to Mars. Now the Russians are threatening to overtake in space also the Emirates.